Play Marvel Strike Force on your PC – Tips to get familiar with the game and level quickly.
Protect the planet in MARVEL Strike Force for Android. The Earth has fallen under siege by sinister forces led by Ultimus. Agents of S.T.R.I.K.E. (Special Tactical Reserve for Interdimensional Key Events) have been called to assemble squads of heroes and villains to combat his legions before it's too late.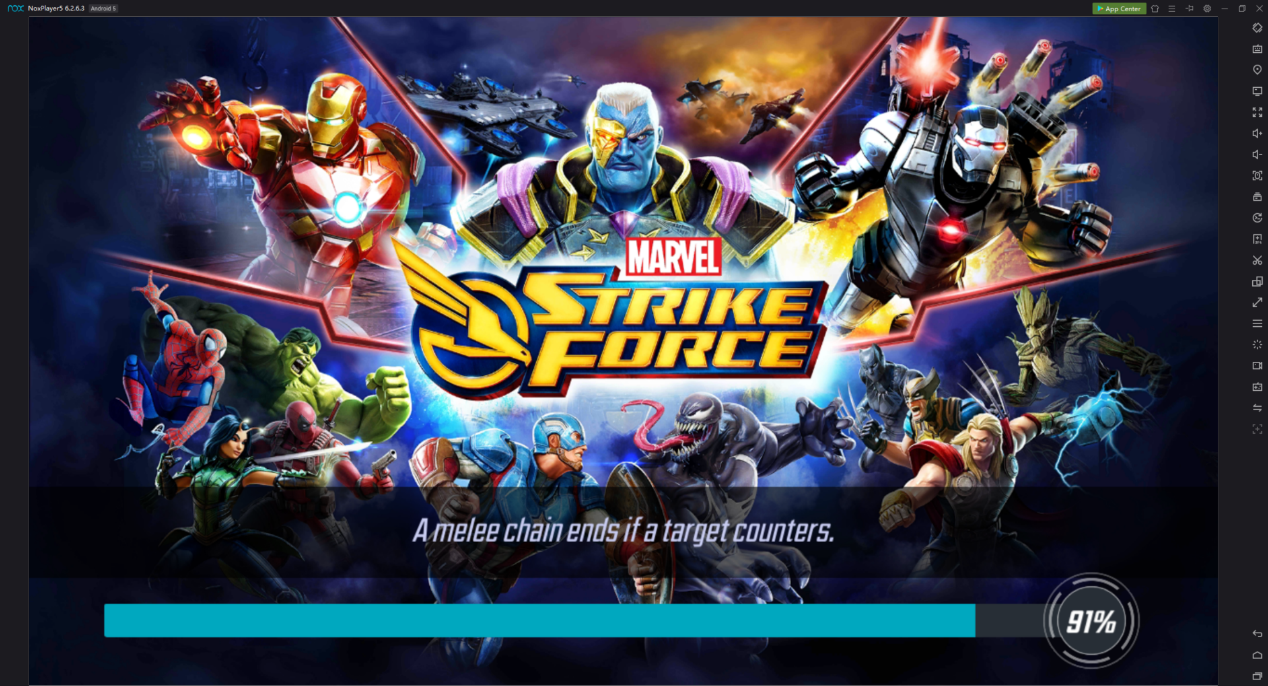 Marvel Strike Force allows players to collect Marvel Universe characters from both the heroes and villains and generic characters from large organizations such as SHIELD, The Hand and Hydra, and use them to fight in turn-based RPG battles. There are multiple ways to collect characters: some are given to players immediately, whereas others are gained via gameplay or as in-game rewards in the form of shards that are earned by players to unlock and or promote their characters. Shards can either be earned from winning battles or bought from a shop. Players level up their user level by gaining. It is safe to say that MARVEL: Strike Force with his stunning graphics and incredible concept, is a real treat for fans of Marvel series.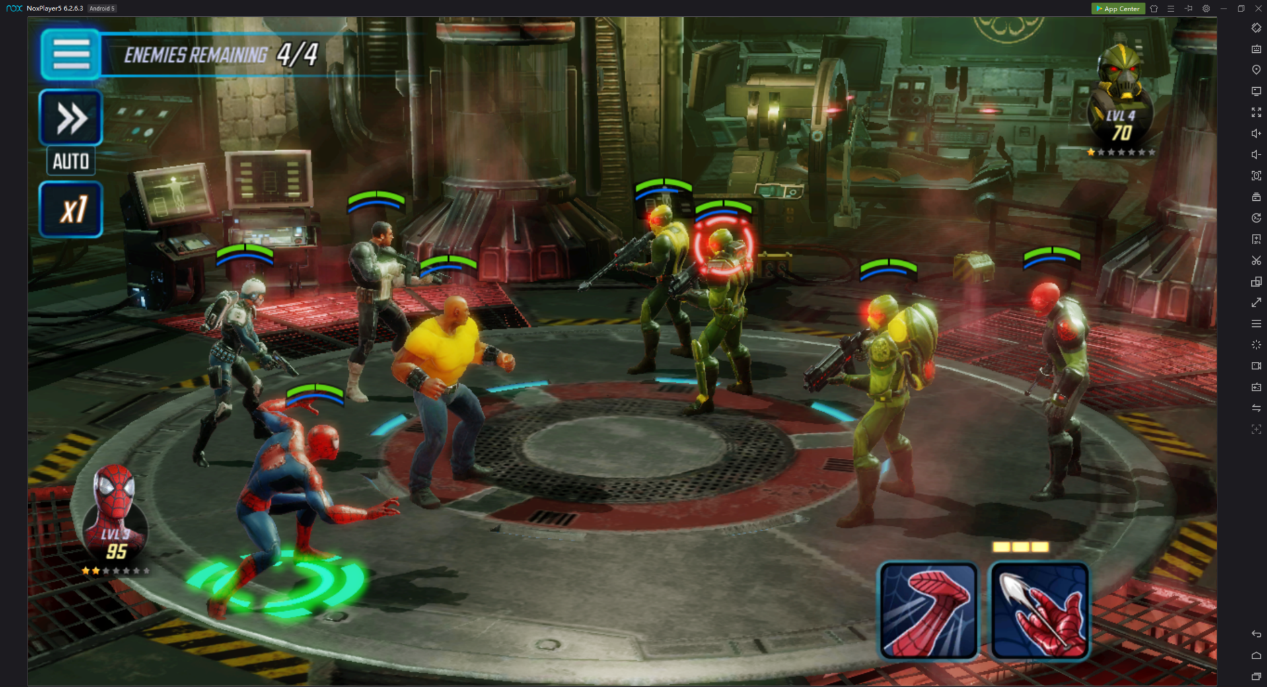 Tips and Tricks
We have assembled for beginners, few tips to get familiar with the game and level quickly.
1. Battle basics
The goal of most battles in Marvel Strike Force is to eliminate every member of the opposing team, and you'll know when they're down because they're usually sent flying off the screen completely. Every character on both sides has a green health bar, and below it, a blue bar that indicates when they are ready to take their turn. Viewing those bars gives you a quick idea of whose turn it will be next and can affect your choices on who to target.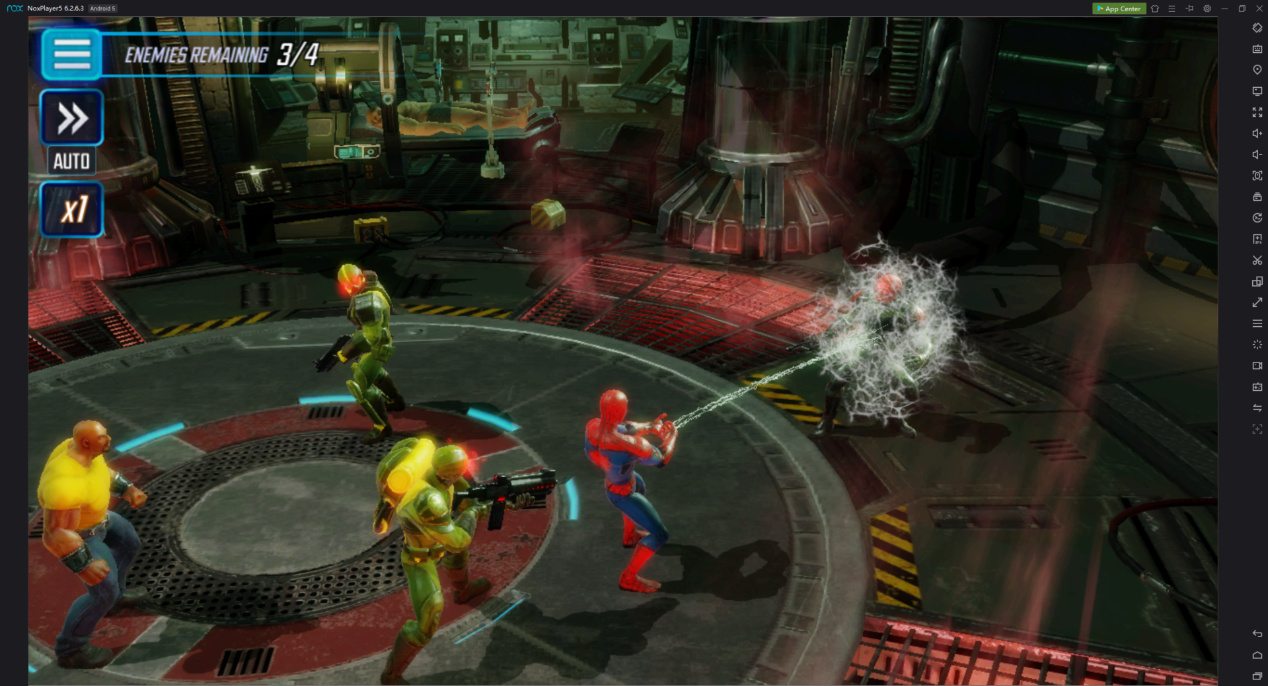 2. Daily Objectives
This would be the first priority for fast leveling. Completing it will give you a nice chunk of player experience to quickly level up and increase the level cap of your characters. Now you can unlock Wolverine by completing it 7 times.
3. Assemble a balanced team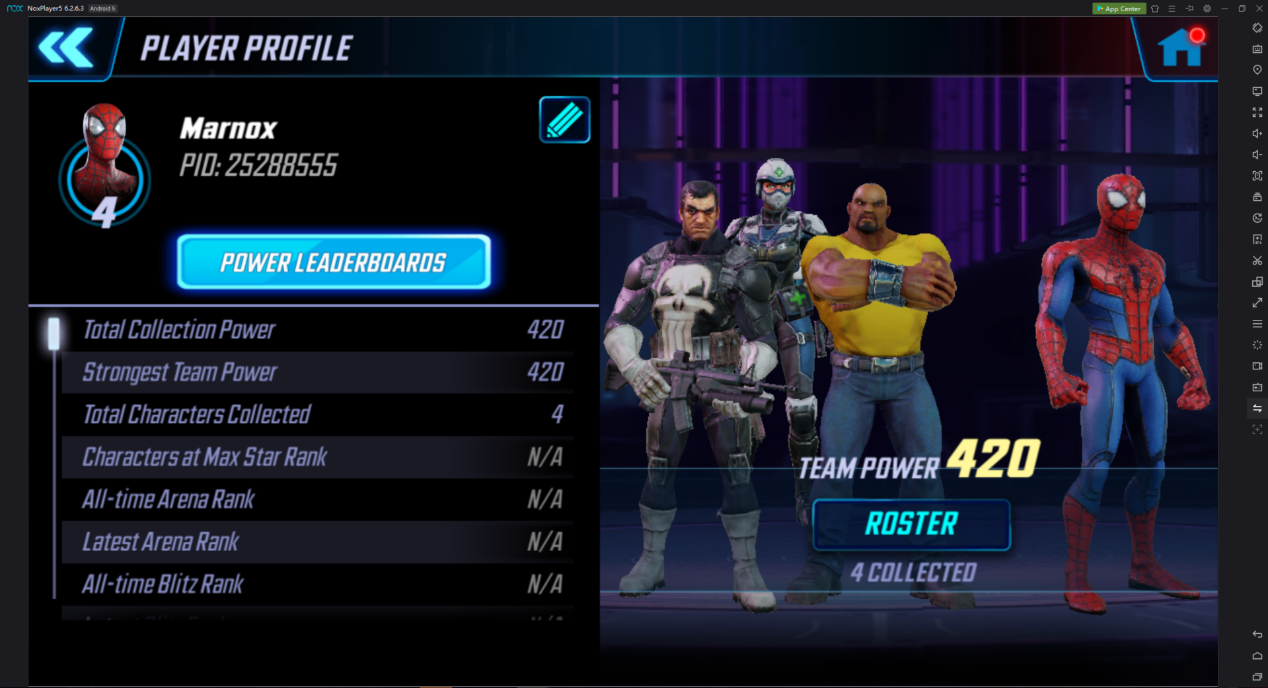 While it's tempting to just toss your five favorite Marvel characters together in a group, that might not be the best way to proceed as you'll likely struggle in fights where you don't simply overpower your opponents. What you'll want to do instead is get a team that actually has five characters whose abilities complement each other. Try to have at least one tank to soak up the damage, and one healer to sustain your team.
4. Gear up and Upgrade Your Characters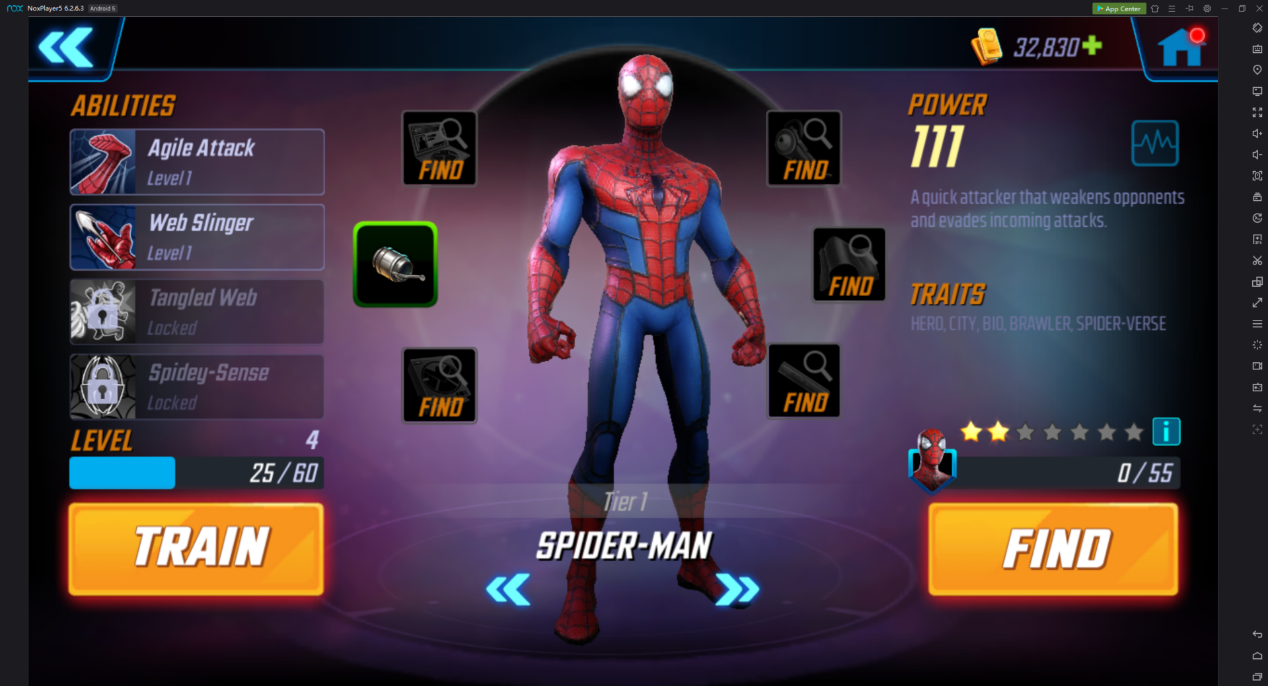 As you complete an assortment of missions, you'll gather a collection of gear for each character. When you head into the roster screen and see a green plus sign near any of your heroes or villains, that means an equippable item is available for them. Focus on equipping the characters you take into battle on the regular. When you fill all the equipment slots for a character, you'll be presented with the option of upgrading them to the next tier. Do that and your hero or villain will grow even more powerful.
5. Take On The Challenges
Marvel Strike Force offers different challenges depending on the day of the week. These challenges give out a lot of resources, on top of the ones you get from daily missions. What is even better is that once you complete a certain challenge, you will be able to auto-complete it moving forward. This will make it easy for you to farm resources quickly. You can still go through them manually if you prefer. Just make sure you complete as many challenges as you can in order to gain a lot of resources.
6. Play on pc using NoxPlayer
We have to mention that Marvel: Strike Force is quite demanding on your Android phone (memory, resources, battery). One way to avoid that is by playing it on your PC using the emulator NoxPlayer. Thanks to NoxPlayer you also get the most of the game's perfect graphics with your PC big screen, and as well as keyboard and mouse control for quicker reaction during battles.
After download and install the NoxPlayer, sign in your Google account, then search and install MARVEL: Strike Force in App Center or directly in the search bar; Or you can download the apk file from any apk-site, and directly install it on NoxPlayer. Then here you go! Just get comfortable because you are about to experience your favorite Android game on PC.