Play Marvel Future Fight on PC with NoxPlayer
S.H.I.E.L.D. director Nick Fury sends a dire message from the future; multiple dimensions have collided and your reality is shredding apart! You must gather the Marvel universe's mightiest super heroes and villains, and prepare for the final battle to save our timeline in a groundbreaking action RPG: Marvel Future Fight! Recruit your favorites amongst over 180 characters – including Captain America, Iron man, Thanos, or Black Widow – and complete missions or compete with other players to be the greatest hero and save your world. In this beautifully 3D rendered RPG action game.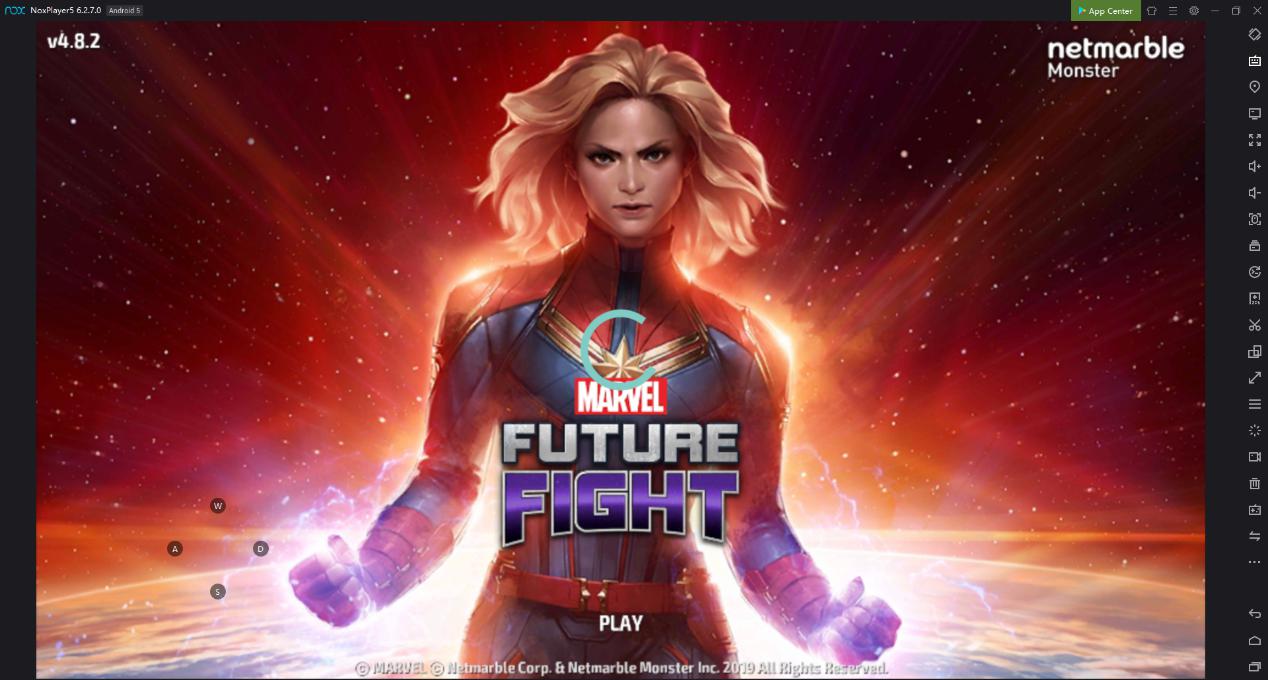 Play on PC with NoxPlayer
Marvel Future Fight is an outstanding RPG with exhilarating game-play, fully-rendered 3D graphics and fun combat mechanics. This game is full of possibilities. Play Future Fight on PC with NoxPlayer emulator and get a subsequent advantage. With features like physical Keyboard/gamepad controls, bigger screen, faster and smoother experience than your mobile, macro-recording. Whether you are on a high-end PC or an underpowered laptop, NoxPlayer is your perfect companion in this war and gives you powerups your enemies don't have.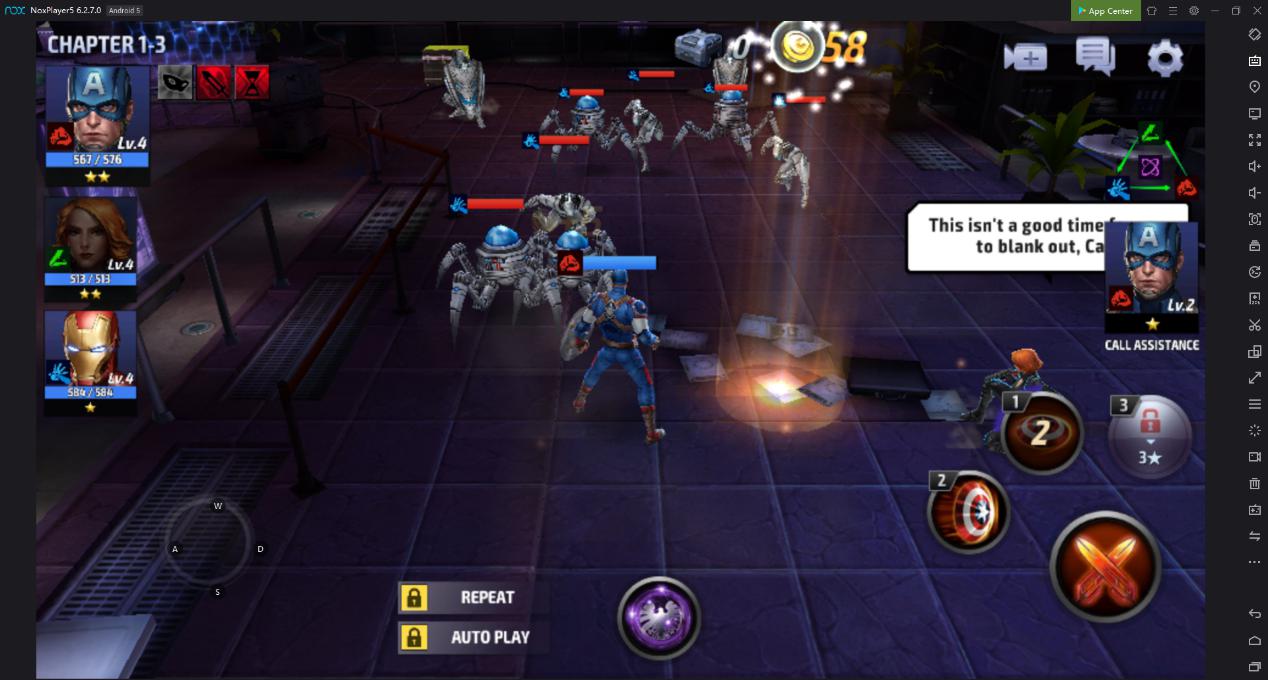 To play it on your PC, Install latest version of the NoxPlayer, sign in your Google account, then install Search and install Marvel Future Fight from Google Play or App Center. Or you can download the apk file from any apk-site, and just drag and drop the file in NoxPlayer; it will install automatically.
Once the game is setup, Click on the keyboard control icon in the right side toolbar to bind keyboard keys as it suits you or as following, then click on "save".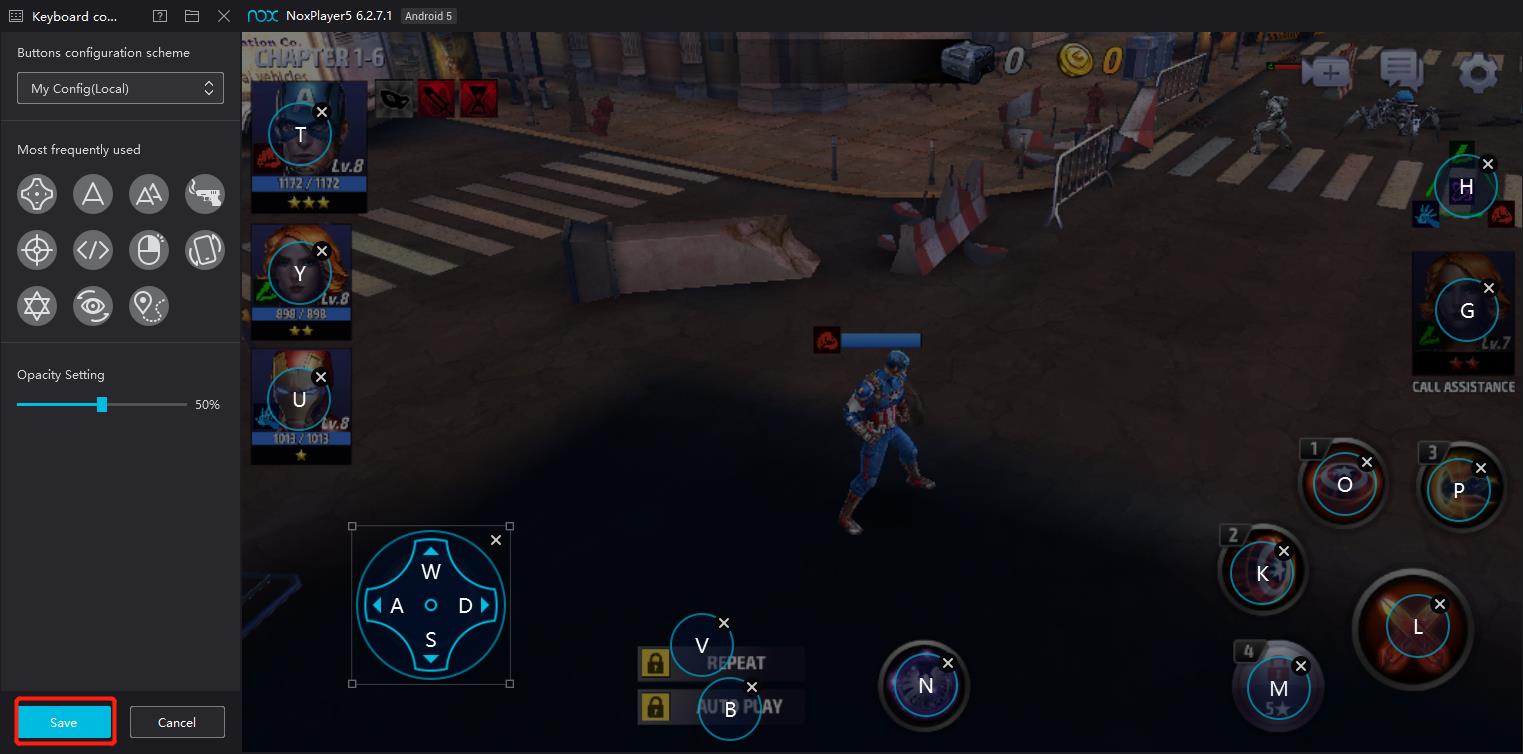 Tips and tricks
The game uses One-Touch and the Control Pad, experiment with both types of controls to see which one suits your playing style best.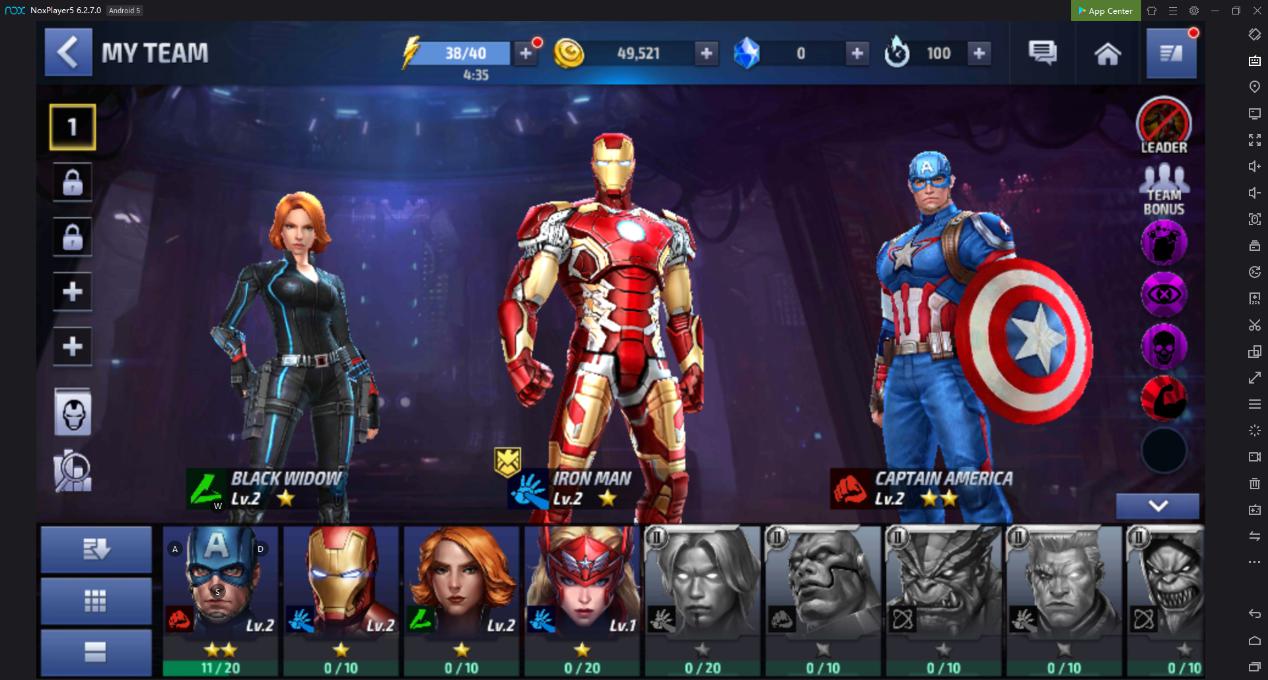 Start by playing and replaying normal missions to collect the required materials to upgrade gear and make your heroes more powerful before playing the Elite missions.
Experiment mixing up your heroes to see what formation gives you a higher Team Bonus. The boost in your team's attack and defense stats could save you from defeat in battle.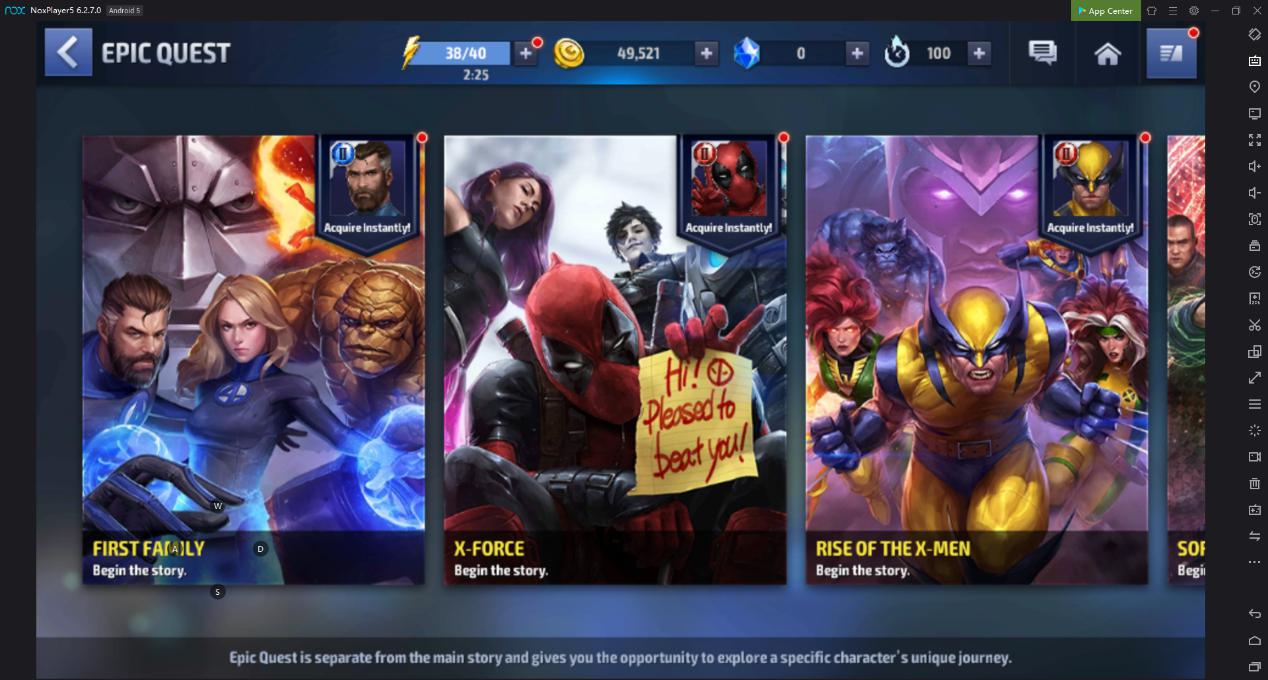 Focus on collecting the Biometrics for recruited heroes as doing so will rank them up and unlock additional skills when they reach a certain rank.
Each hero has a unique skill that is capable of inflicting massive damage to enemies or an area. Always upgrade your skills after each level or mission so they are at their most powerful.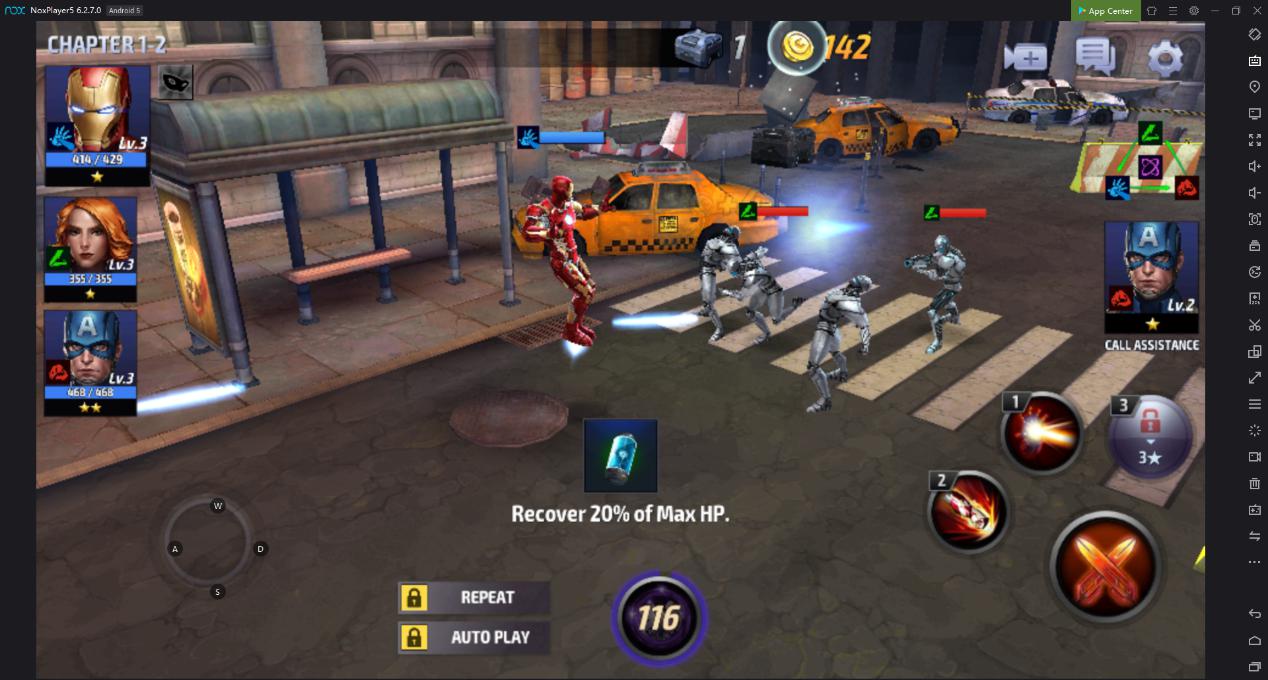 Extra Gold and EXP Points
Heroes with the 'Best Condition' status collect extra gold and EXP points for at least 10 missions so switch your heroes around to achieve this status. If you have a Team Bonus try to replace your current hero with a hero of the same type so you keep it intact.
Make sure you visit the shop daily so you don't miss out on your one free Dimension Chest where there is the possibility of drawing free heroes, Biometrics and ISO-8.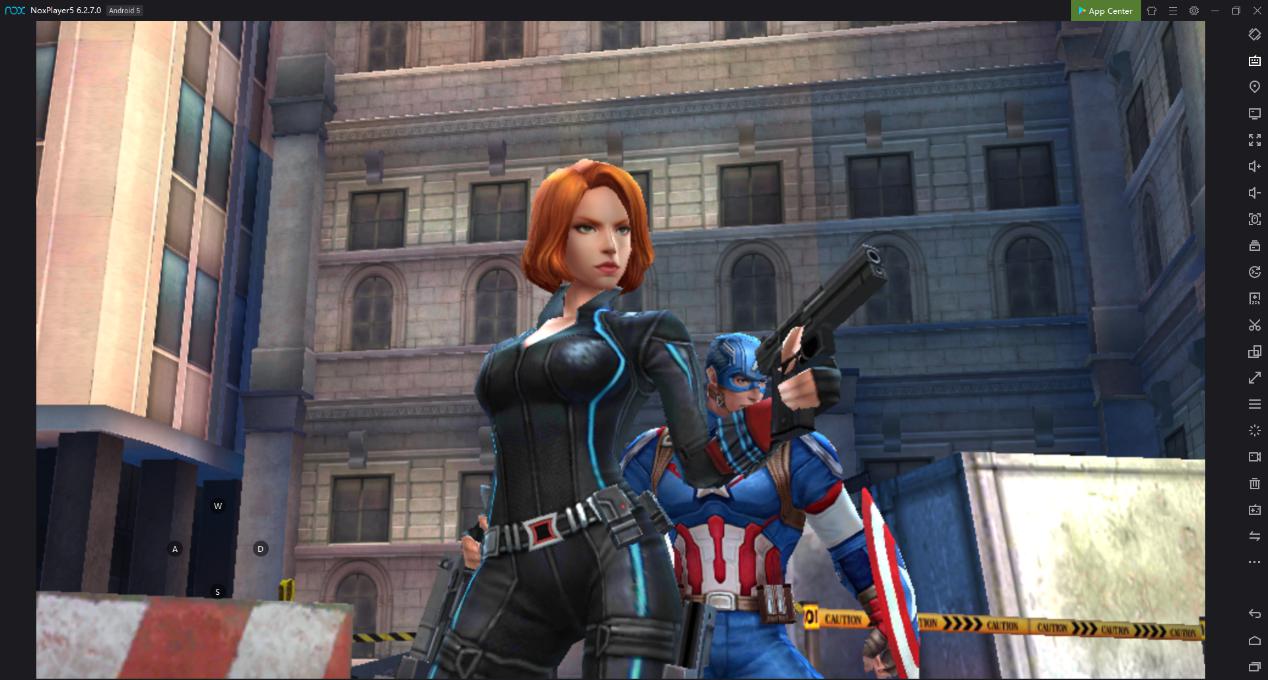 Don't forget to claim Biometrics and other rewards via the mail box before they expire.
Login daily to participate in events that give you the chance to unlock powerful heroes. For example Iron Man Mark 44 (Hulkbuster) can be unlocked and recruited if you login daily for 7 consecutive days. Each consecutive day that you login you will get 2 free biometrics and 4 each on 5th, 6th and 7th day. You can also get bonuses such as coins and materials.