Play RAID Shadow Legends on PC with NoxPlayer
The number of RPG games is increasing in the market and players do not know how to choose the most suitable game. Today, we present you RAID: Shadow Legends released by Plarium. This RPG game features turn-based gameplay and a fascinating storyline.
Dark times have come to once prosperous lands of Teleria. The wild and ferocious dragon destroyed the brave heroes and captured the land that you are to liberate. Recruit the most legendary warriors. Train them to fight together, mold them into living weapons, and battle your way through a visually-stunning realistic fantasy RPG to save the world. Or Go head-to-head with other players in epic PvP to unlock special gear and climb the rankings in intense arena battles.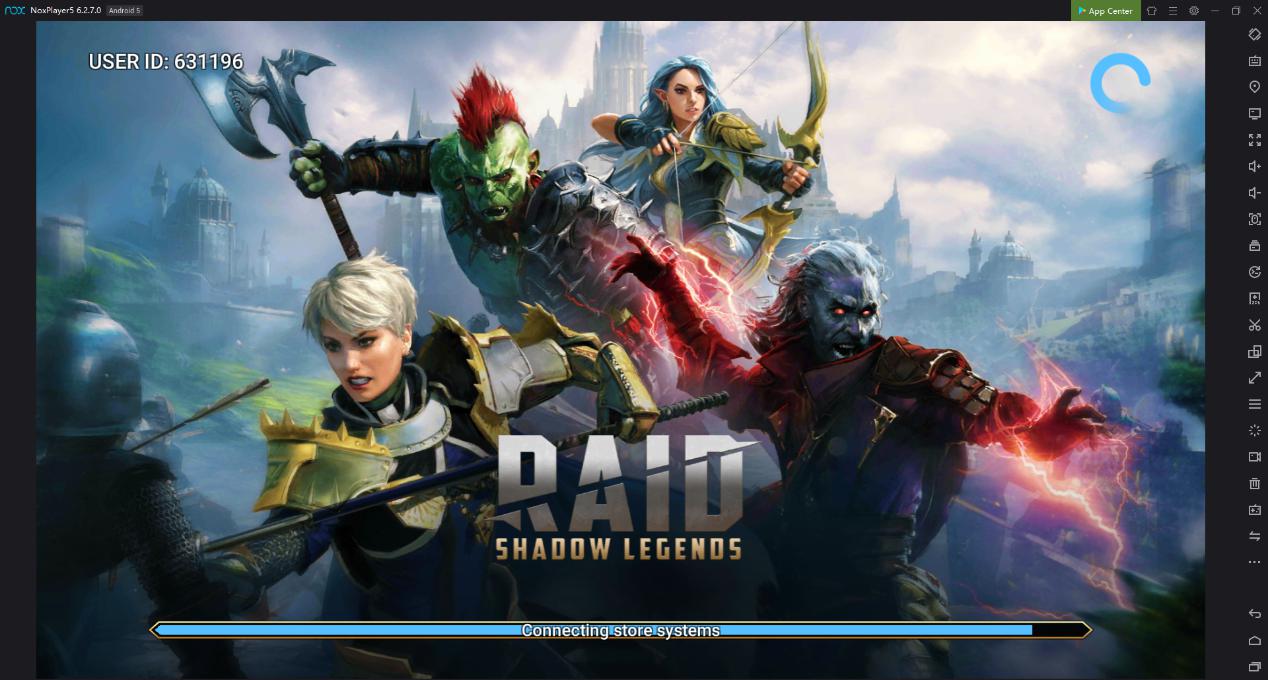 Play on PC with NoxPlayer
RAID: Shadow Legend is an outstanding RPG with exhilarating game-play, fully-rendered 3D graphics and fun combat mechanics. This game is full of possibilities. Play RAID on PC with NoxPlayer emulator and get a subsequent advantage. With features like physical Keyboard/gamepad controls, bigger screen, faster and smoother experience than your mobile, macro-recording. Whether you are on a high-end PC or an underpowered laptop, NoxPlayer is your perfect companion in this war and gives you powerups your enemies don't have.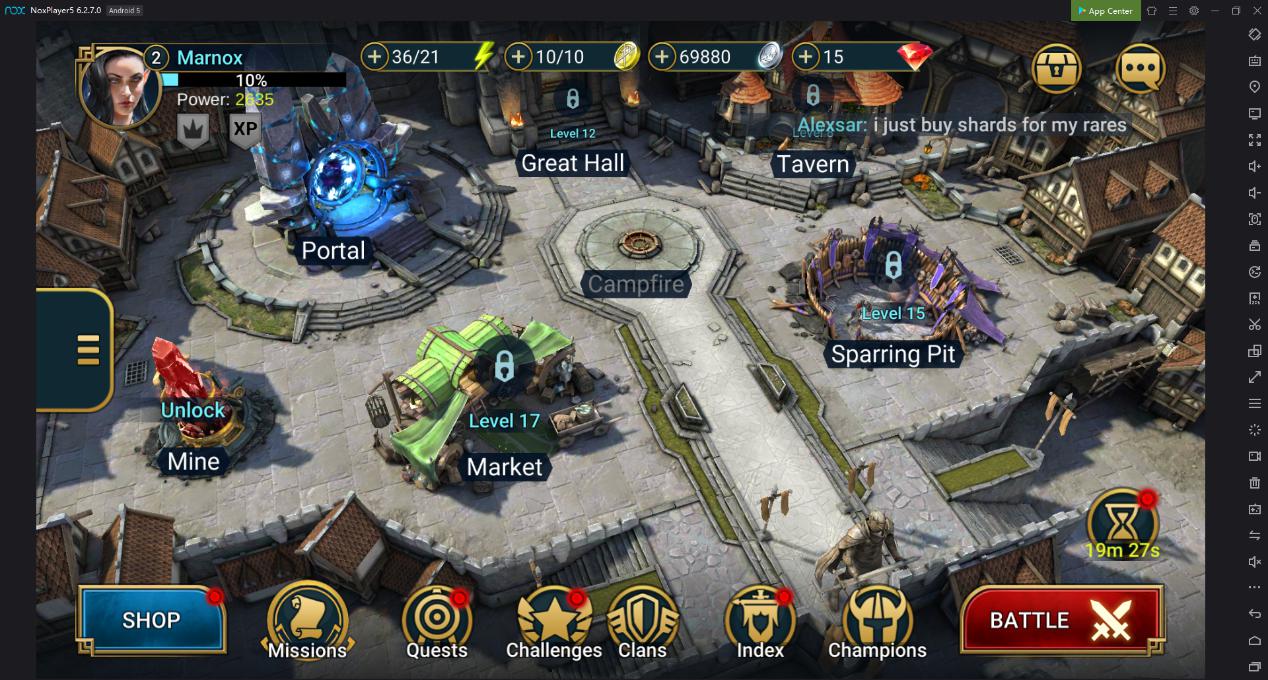 To play it on your PC, Install latest version of the NoxPlayer, sign in your Google account, then install Search and install RAID Shadow Legends from Google Play or App Center. Or you can download the apk file from any apk-site, and just drag and drop the file in NoxPlayer; it will install automatically. Then you can enjoy!
Beginner character guide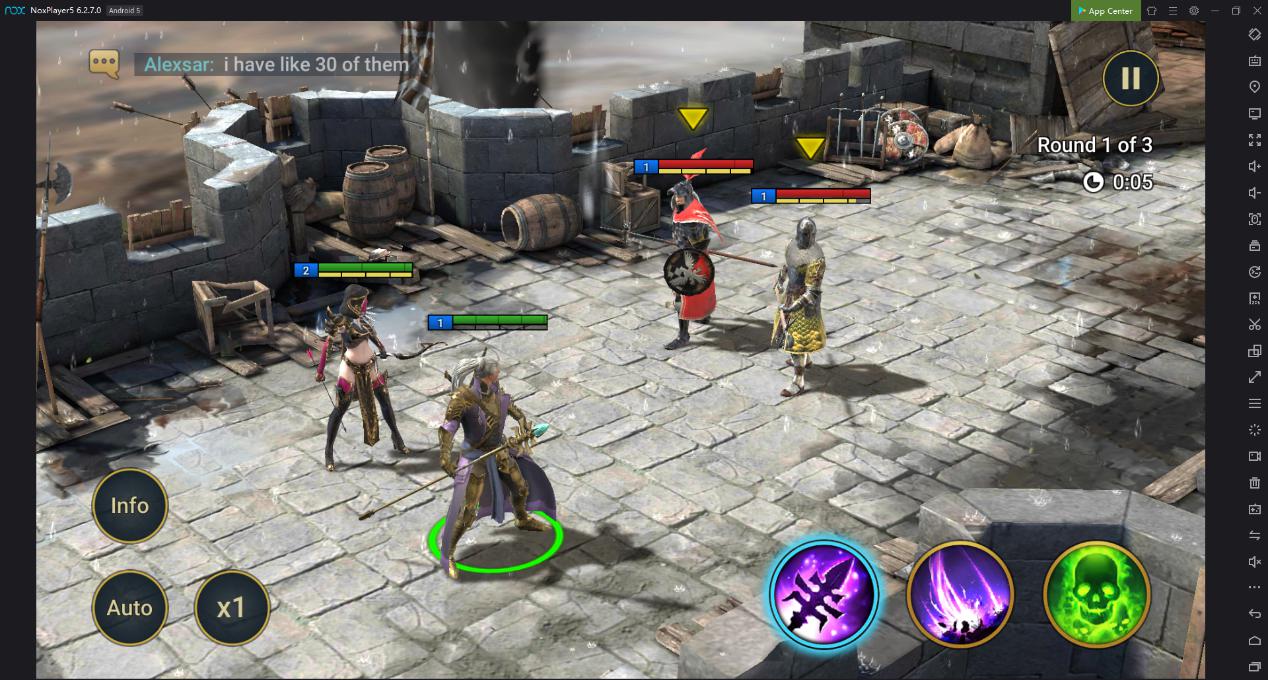 When you start the game, you will have a choice between 4 champions: Athel, Elhain, Galek and Kael. You will level up with your first champion, then earn in game currency that will help you summon more characters. Let's see which character is best for beginners.
1. Athel
In terms of game mechanics, Athel is a Sacred Order Attack Champion who weakens enemies, buffs herself and inflicts devastating AoE damage.
Faction: Telerians – Sacred Order
Rarity: Rare
Trait: Attack
Skills:
Strike Down: Attacks 1 enemy 3 times with a chance to inflict a Weaken debuff on them for 2 turns.
Higher Blessing: Buffs her own Attack and if her health is below 50%, then she will also gain a Defense buff and gain an extra Turn.
Divine Blades: Attacks all the enemies (AoE).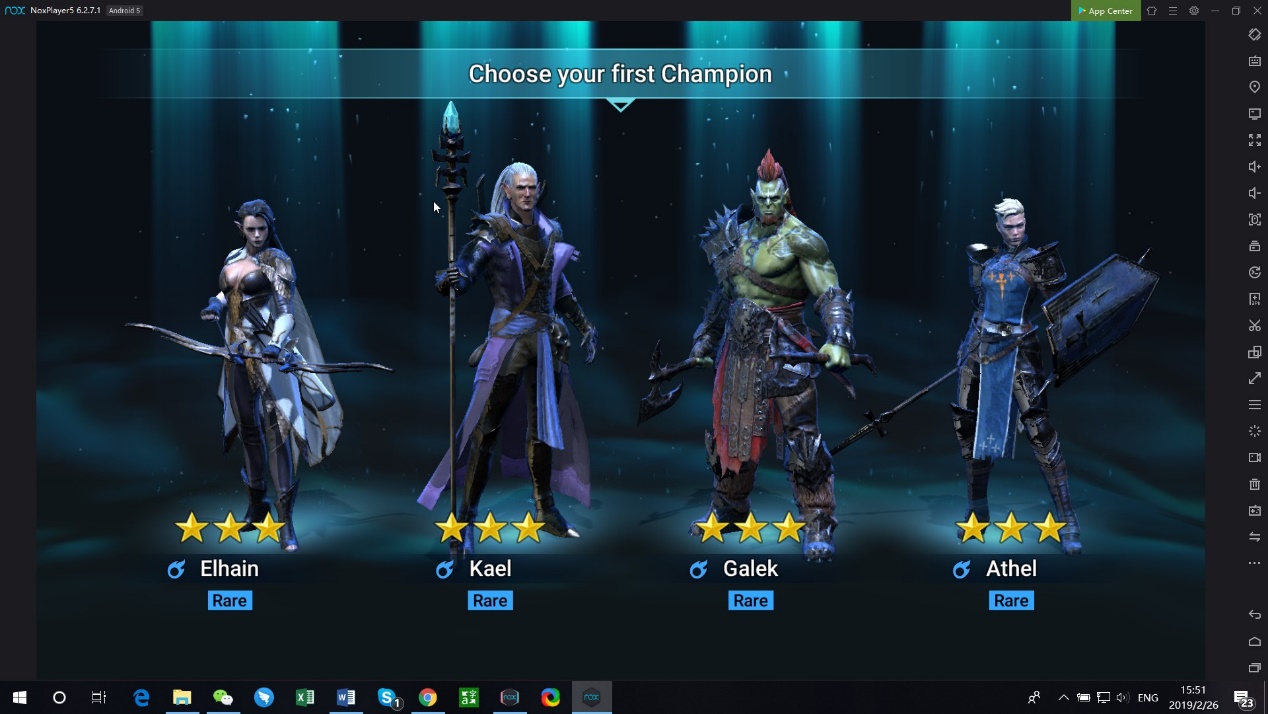 2. Elhaim
Elhain is a High Elf Attack Champion who specializes in AoE attacks and increasing her own Critical Chance, amounting to even greater damage.
Faction: Telerians – High Elves
Rarity: Rare
Trait: Attack
Skills:
Keen Shot: Attacks 1 enemy and places another hit if she deals a critical strike.
Lightning Arrow: Attacks 1 enemy then all of them (AoE) and if she kills the enemy, she will receive an Increased Critical Rate buff for 3 turns.
Valley Of Death: Attacks all the enemies 2 times.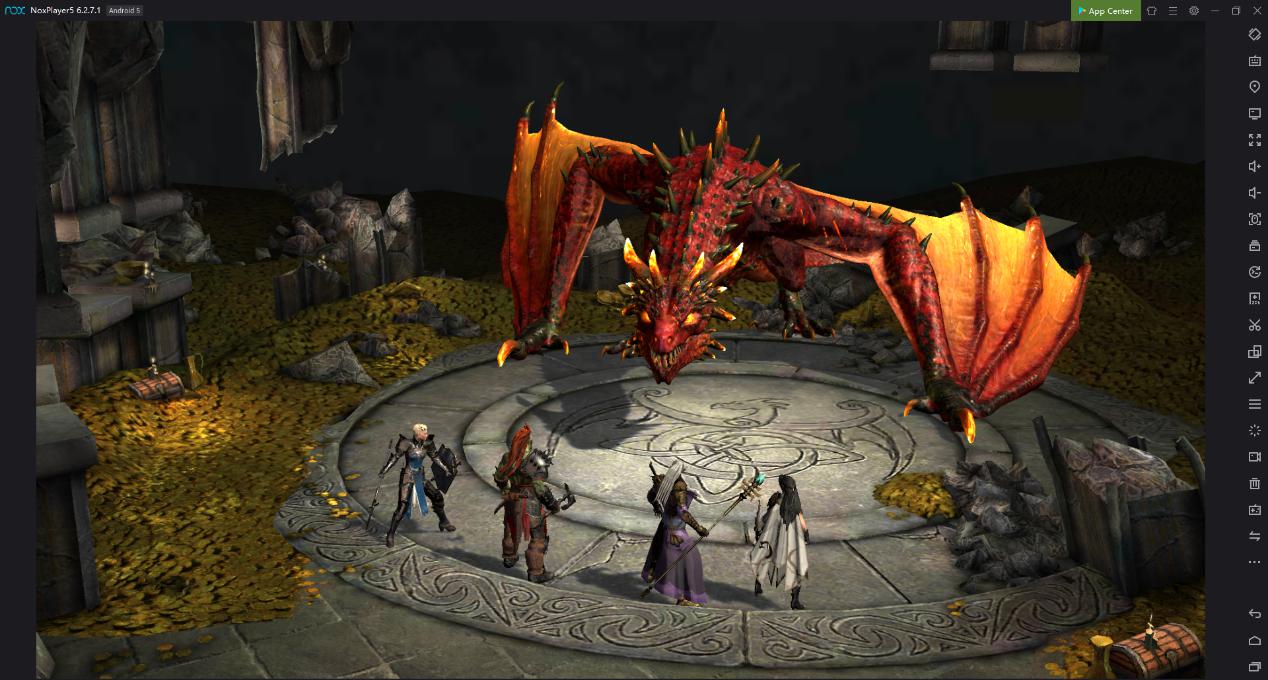 3. Galek
Galek is an Orc Attack Champion who increases his Speed and decreases enemy Defense.
Faction: Gaellen Pact – Orcs
Rarity: Rare
Trait: Attack
Skills:
Cross Slash: Attacks a single enemy twice.
Hellraiser: Attacks all enemies and places a Speed buff on himself for 2 turns.
Cursed Blade: Attacks 4 times randomly, with a chance to place a debuff on the enemy which decreases their Defense for 2 turns.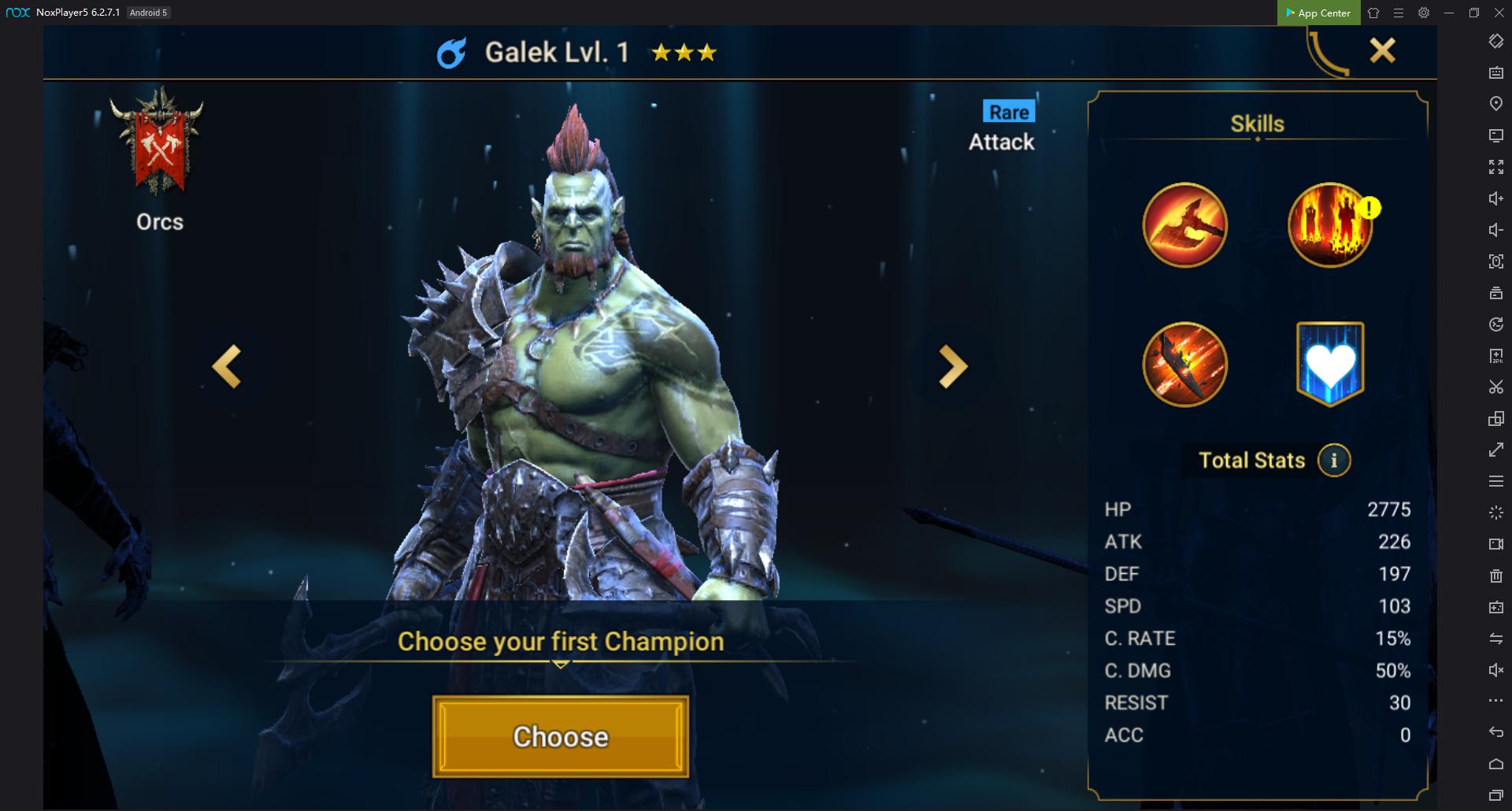 4. Kael
Kael is a Dark Elf Attack Champion who applies numerous Continuous Damage effects to his enemies and gains Turn Meter by defeating them.
Faction: The Corrupted – Dark Elves
Rarity: Rare
Trait: Attack
Skills:
Dark Bolt: Attacks 1 enemy with a chance to poison the enemy for 2 turns.
Acid Rain: Attacks all enemies and whenever an enemy dies, Kael's Turn Meter refills for 25%.
Disintegrate: Attacks 4 enemies randomly, with a chance to poison the attacked enemies for 2 turns.