Ragnarok X: Next Generation's Collaboration with Hit Anime "That Time I Got Reincarnated as a Slime" is Now Live!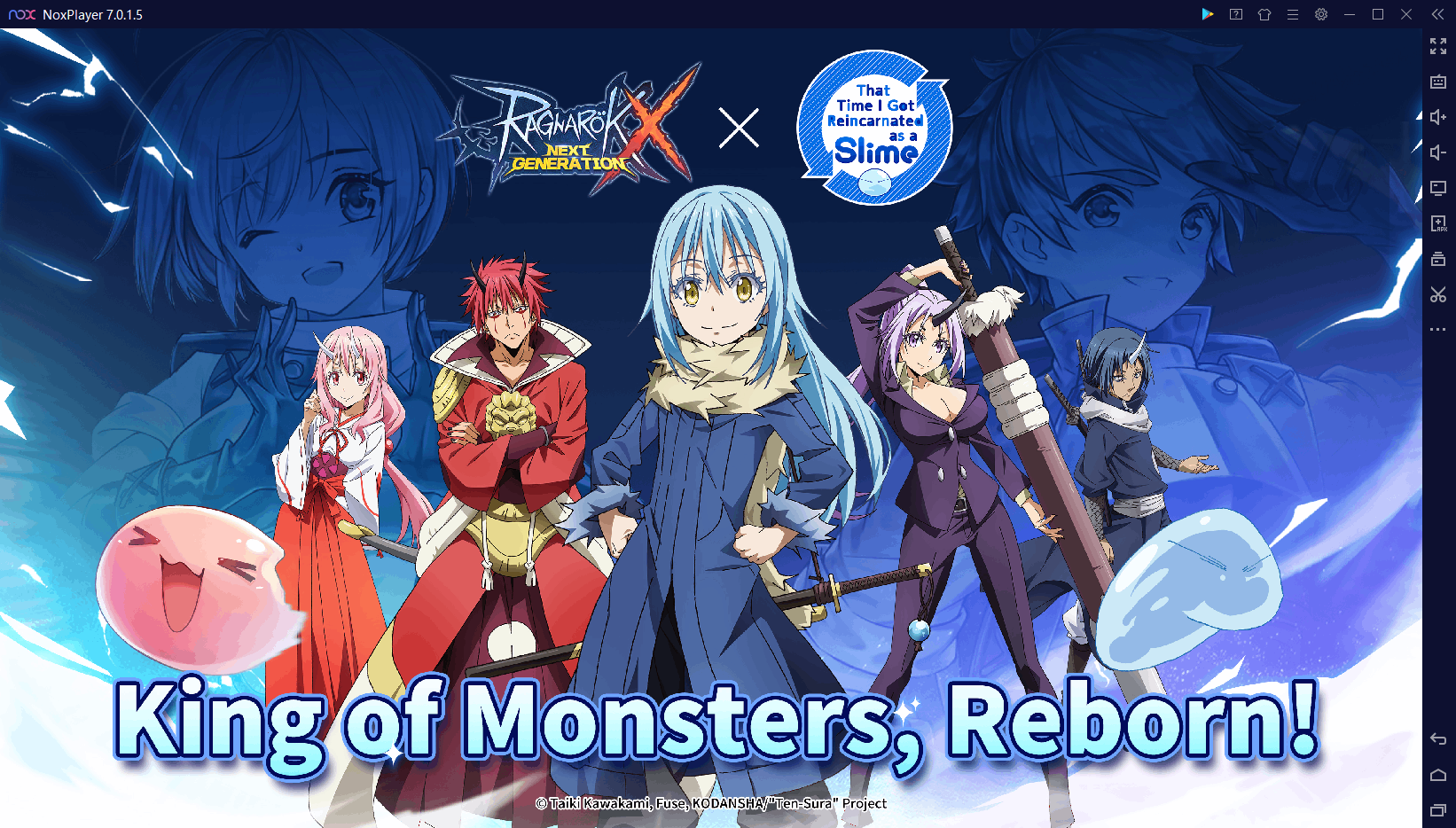 After much excitement and anticipation, Nuverse is happy to announce that the latest collaboration event between their smash-hit MMORPG, Ragnarok X: Next Generation, and the famous anime series "That Time I Got Reincarnated as a Slime" is now live, with all-new quests, outfits, MVPs, mini-bosses, and much, much more! The collaboration event will only be running between September 10th and October 10th, so log in as soon as the event begins and start earning your rewards early!
---
---
For those not in the know, "That Time I Got Reincarnated as a Slime" (also known as 'Tensura' for short) is a popular Japanese anime series that first aired in 2018, with Part 1 of its second season having recently concluded in July of 2021. Corporate worker Mikami Satoru is stabbed by a random killer, and is reborn to an alternate world. But he turns out to be reborn a Slime! Thrown into this new world with the name Rimuru, he begins his quest to create a world that's welcoming to all races. As fans who are familiar with the series may know, the design of the slime protagonist from the anime bears a striking resemblance to the lovable Poring, so this collaboration should fit right in with the art and style of ROX!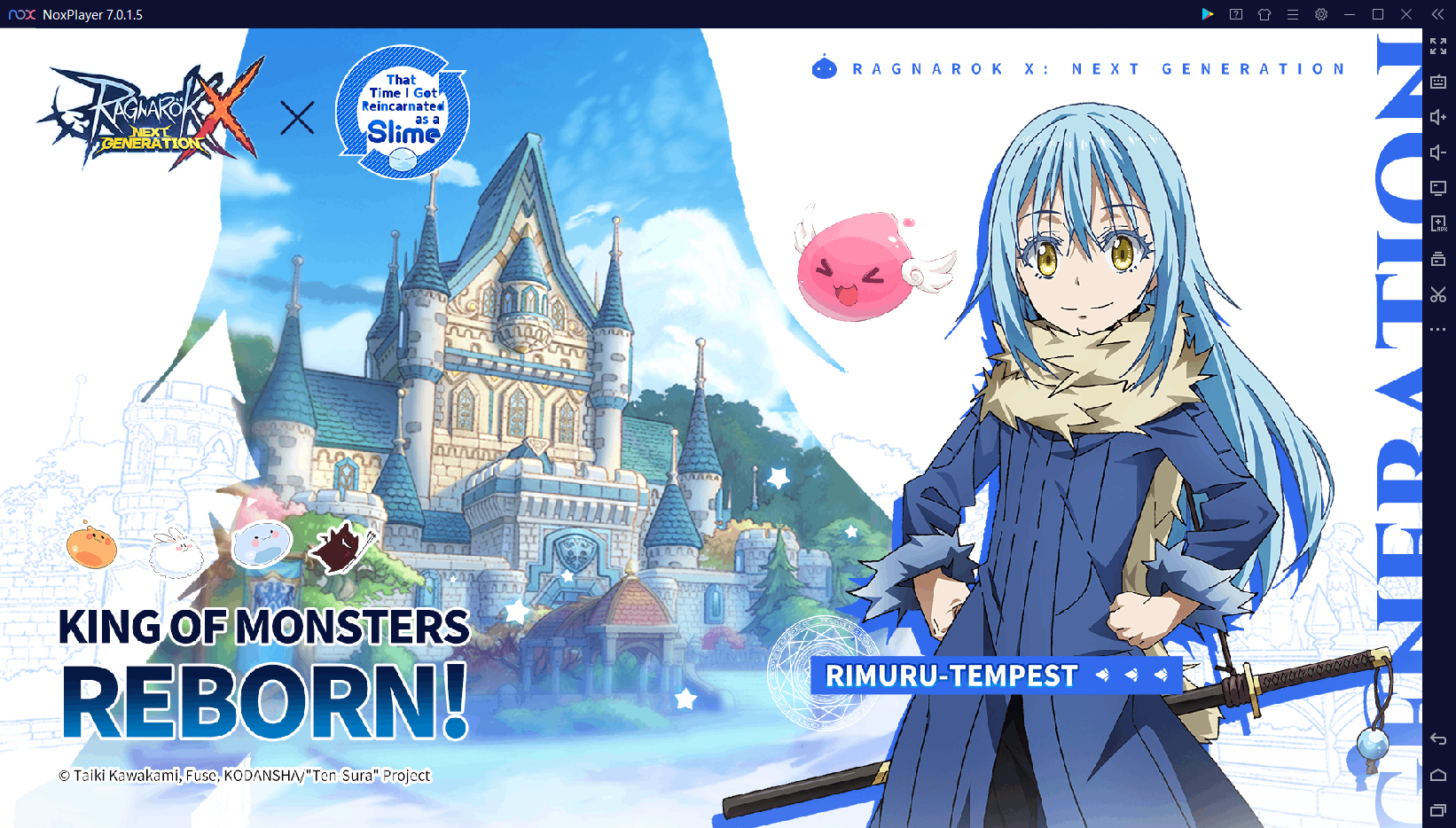 In the world of Midgard, players will be able to face the new MVP boss 'Veldora Tempest' as well as the 'Orc Disaster' Mini Boss in a new event quest. Players will have the chance to earn cards from these two powerful bosses, as well as event coins that can be redeemed for other prizes.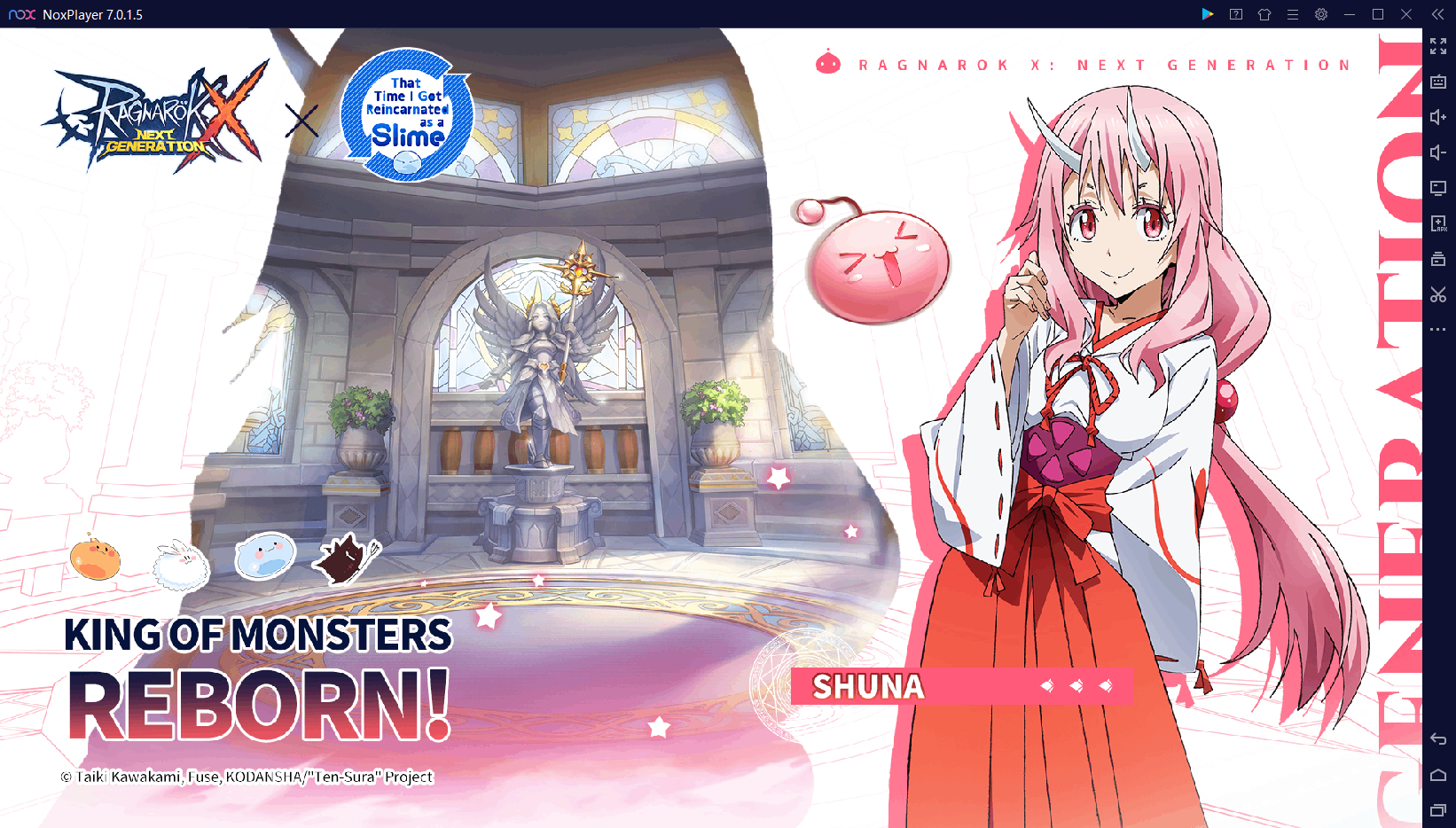 That's not all! The collaboration will also feature the 'Slime Fantasy World' event, which will allow players to complete a Monopoly-like board game to earn plenty of exciting collab items such as headgear and costumes based on the anime show's characters. Players can earn 'dice' to be used in the board game by completing daily and event quests. Certain spots on the board will also feature one of three awesome mini-games for players to enjoy! Accumulate points and exchange them for prizes whenever you land on a store tile of the board.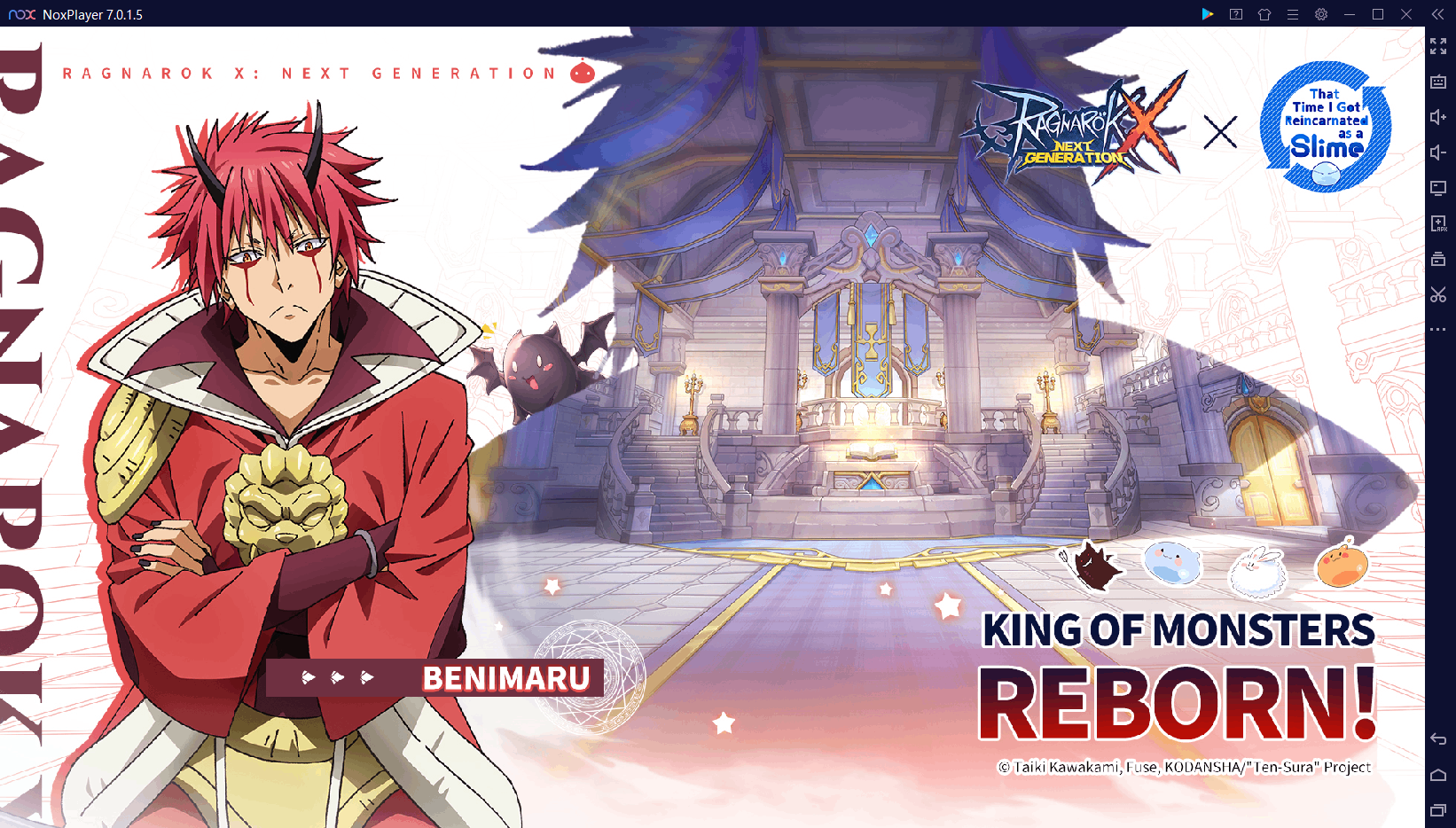 About ROX
Ragnarok X: Next Generation is a brand-new, officially licensed adaptation of the original classic Ragnarok Online MMORPG owned by Gravity, allowing players to once again relive their blissful days in the land of Midgard with their friends. In the brief time since it's launch, the game has risen to become one of SEA's most prominent mobile games, with millions of adventurers making their mark on the land of Midgard each and every day.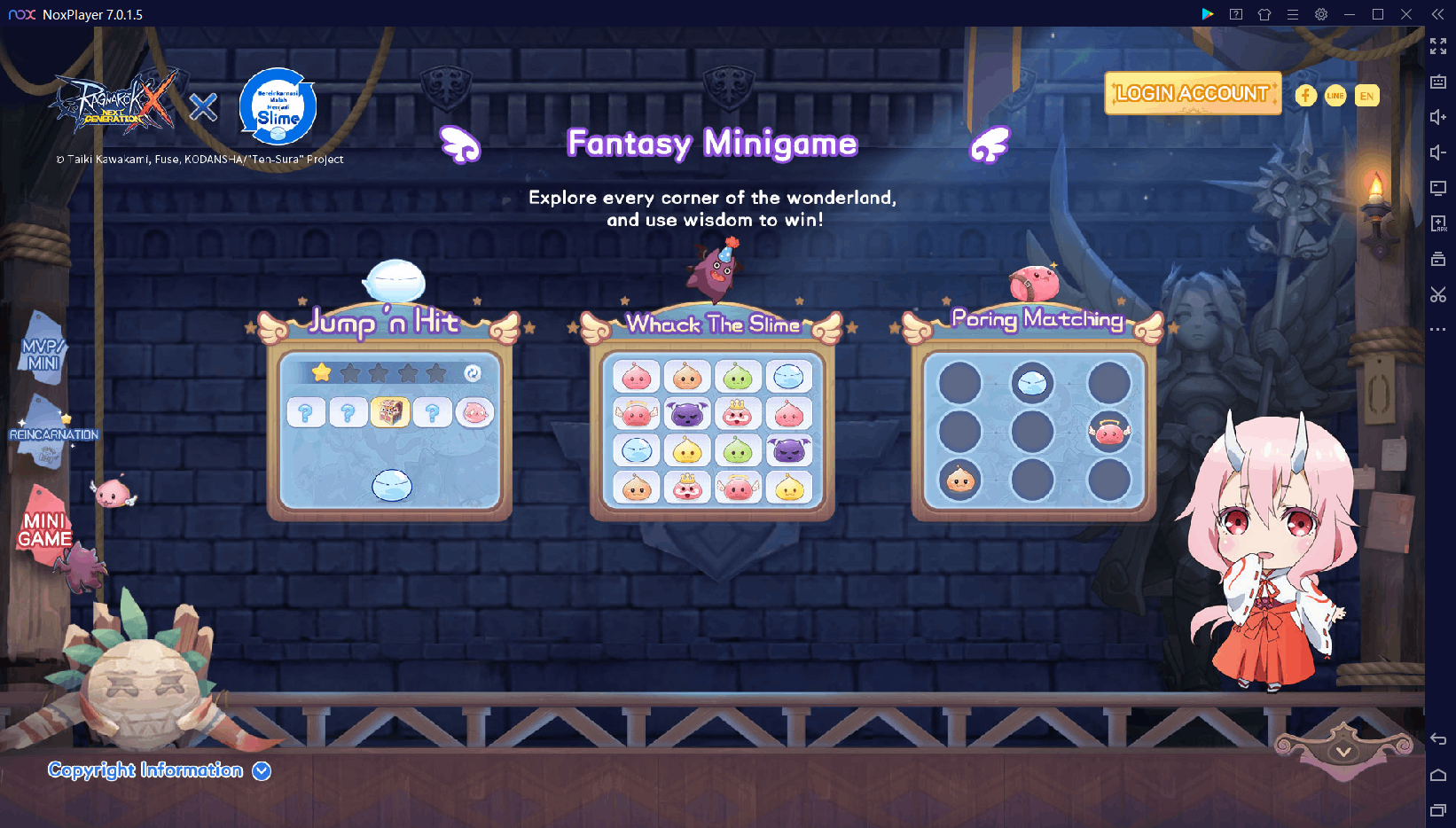 As an officially licensed Ragnarok franchise, Ragnarok X: Next Generation brings back all the parts of Ragnarok Online that you loved – the original classes, the charming monsters, even the familiar cities and locations – and faithfully recreates them inch-by-inch with stunning modern graphics, along with 3D viewing which allows players to admire the scenery. From the Porings and Lunatics roaming the fields outside Prontera to the zombies of Payon Dungeon, nothing is different, but everything has changed.
How to play Ragnarok X: Next Generation on PC?
1️⃣Download Rox-optimized version of NoxPlayer emulator and install it.
2️⃣Sign in to access Google Play Store.
3️⃣Search for Ragnarok X: Next Generation in the searching bar.
4️⃣Install the game and enjoy!