Play Ragnarok X: Next Generation on PC with NoxPlayer(Ragnarok X: Next Generation Launches in SEA)
Ragnarok X: Next Generation has officially launched in 9 countries within the SEA region, with pre-registration reaching 3 million right before the launch. Ragnarok X: Next Generation is a brand-new, officially licensed adaptation of the original classic, allowing players to once again relive their blissful days in the land of Midgard with their friends.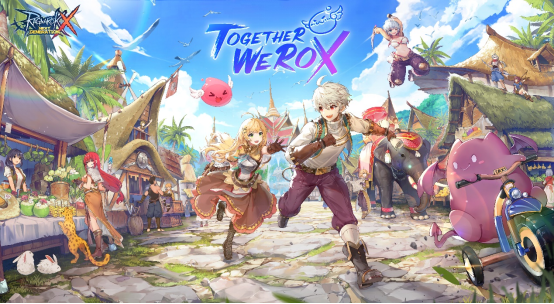 Game Features
New and Nostalgic, All In One!
Ragnarok X: Next Generation brings back all the parts of Ragnarok Online that you loved – the original classes, the charming monsters, even the familiar cities and locations – and faithfully recreates them inch-by-inch with stunning modern graphics, along with a free 3D camera to allow players to admire the scenery. Keep up with your friends through various social features, from the Friends list, the Guild system, and even the Marriage system.
Multiple Upcoming Events with Endless Rewards
[Landmark Lighting]: players from each country can collaborate by completing missions to 'light up' their country's landmarks and earn exclusive rewards worth 15k crystals.
[King of MVP]: players can win a special title Glorious Legend by earning points during MVP or Miniboss fights based on their performance.
[Glory Pass]: as a special treat for players in SEA, there is also an awesome Motorbike Mount which players can earn by completing daily missions in their Glory Pass. Doing so will earn then rewards like gift boxes, items, and EXP, with the Motorbike Mount and the accompanying biker suit as the final prize.
A Global Community! Ragnarok X: Next Generation Ambassador Program
Ragnarok X: Next Generation released a dedicated promotion video that features ordinary RO players reminiscing about their cherished memories with the game. As part of the Ambassador Program, more celebrities from each SEA country are joining the event through social media, all of whom are true fans of the RO series, including famous model and actress Christine Samson, and popular singer Carlyn Ocampo from the Philippines. Follow the official fan page so that you won't miss any additional information!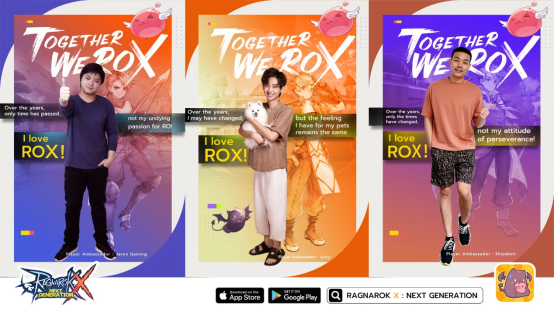 Why Choose NoxPlayer to Play Ragnarok X: Next Generation on PC
The Best Visual Experience with Larger Screen
Playing games on PC will definitely give you a better visual experience. In Ragnarok X: Next Generation, many players are addicted to gorgeous 3D graphics and classic gaming systems. This is also the main reason why the game becomes such popular in a short period. With a larger screen, you can have a clearer and more vivid view of Ragnarok's world and characters easily.
No worries about low battery
There is no doubt that you need to cost lots of time and energy to explore the world and upgrade your characters. Therefore, choosing to play Ragnarok X: Next Generation on PC with NoxPlayer must be a good way to ease the burden of your mobile devices, and you don't need to worry about the battery life of your phone anymore.
Download NoxPlayer at our official website: www.bignox.com
Search for Ragnarok X: Next Generation with the search bar or with the built-in App Center
Download Ragnarok X: Next Generation to your computer and starts to play