The Solution for Stucking at 0-99% in Startup
There are 4 methods to solve the problem when you stuck at 0-99% in startup of the emulator:
First Method
If you never start the emulator normally, please follow the guide: https://www.bignox.com/blog/fix-breakdown-quickly-noxplayer-like-stucking-0-99-startup/
Second Method
If you start the emulator normally before and it stucks at 99% suddenly, please try to create a new emulator:
Click Mul-drive on the toolbar
Click  to choose the Andriod version or directly click 【Add emulator】
Run the new emulator
Note: when you directly add an emulator, the Andriod version of the new emulator will be in accordance with your original emulator by default.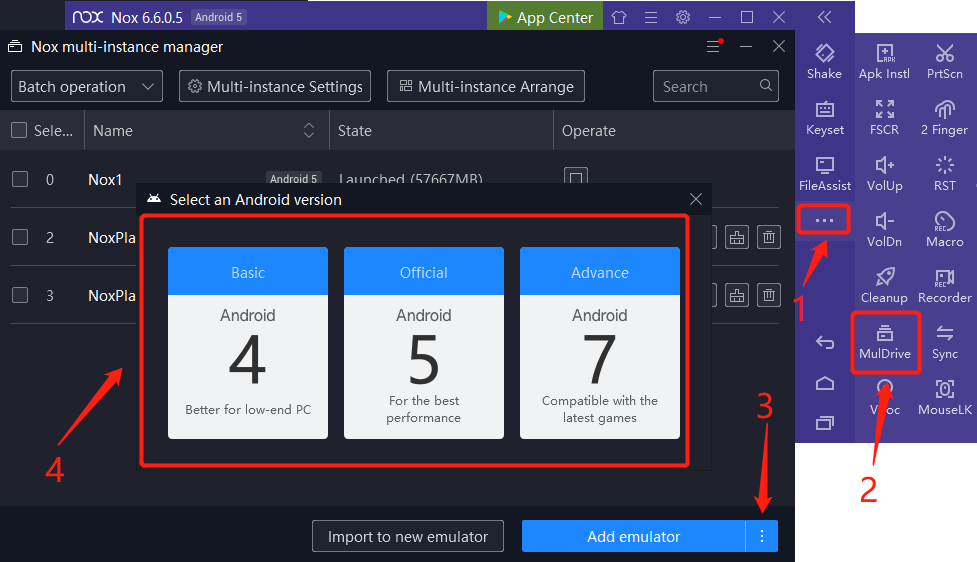 Here is a guide to add different Andriod versions: Click here
Third
Method
If you are the Mac users, please click here.
Fourth Method
If all the methods as below don't work for you, please contact us by mail: [email protected] or official Facebook.