Teamfight Tactics Internet Connection Error After the Latest Update – NoxPlayer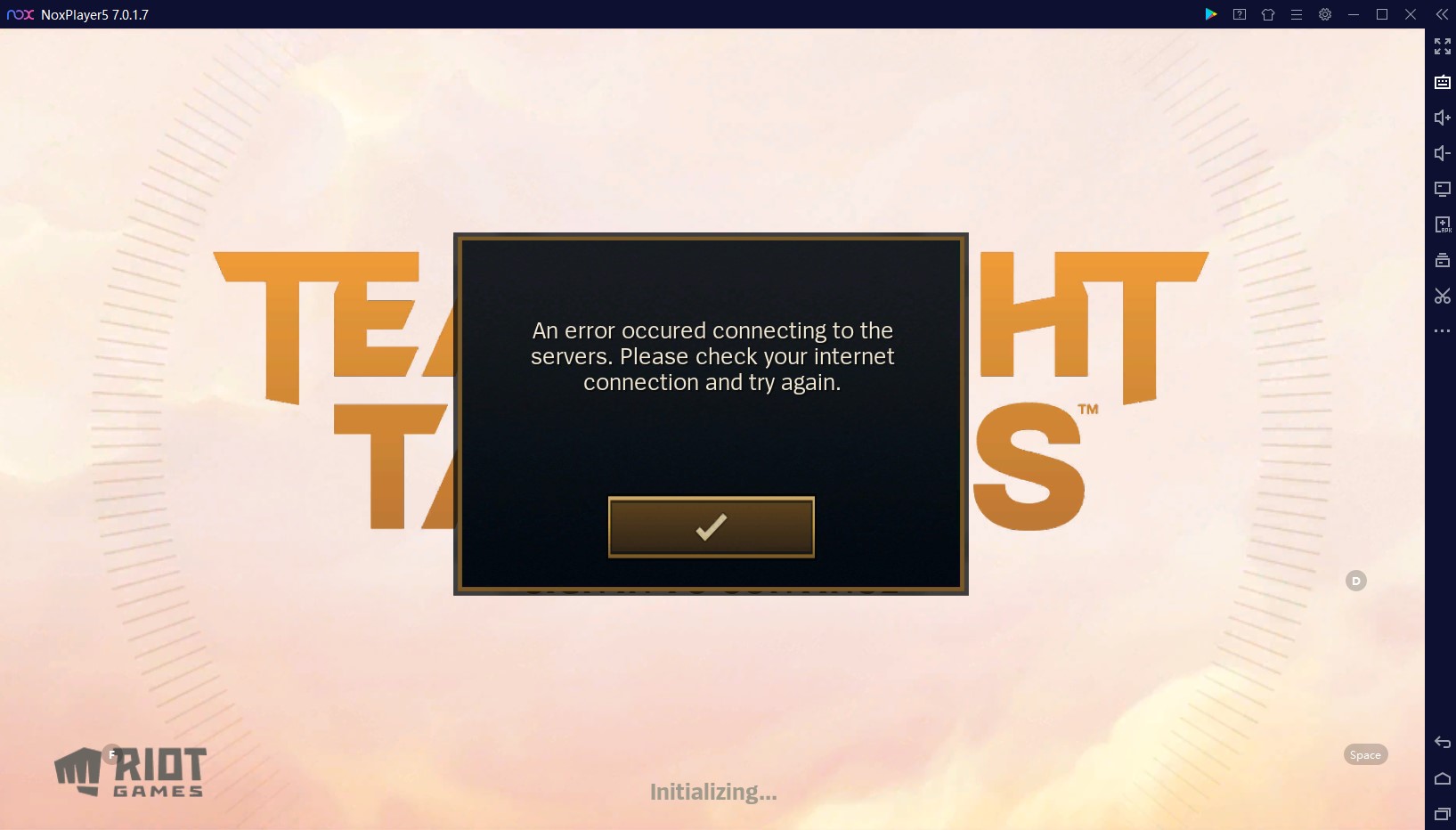 2021/10/27 Update:
Hi guys! We tested TFT on an Android 7 mobile phone and got the same error message. It's likely to be an issue of the game itself or TFT no longer supports Android 7 (we'll check this again when the game updates). Now you could resolve this by switching to Android 9 using the method below:
Hi dear users, if you've encountered this issue after the latest update of TFT, you could resolve this temporarily by switching to Android 9. We'll let you know once the issue is fixed. Sorry for the trouble.
Go to Multi-Drive >> Add emulator >> Choose Android 9 >> Run the new emulator >> install the game again