[UPDATED] Blue Archive Reroll Tier List (Global) – Complete Guide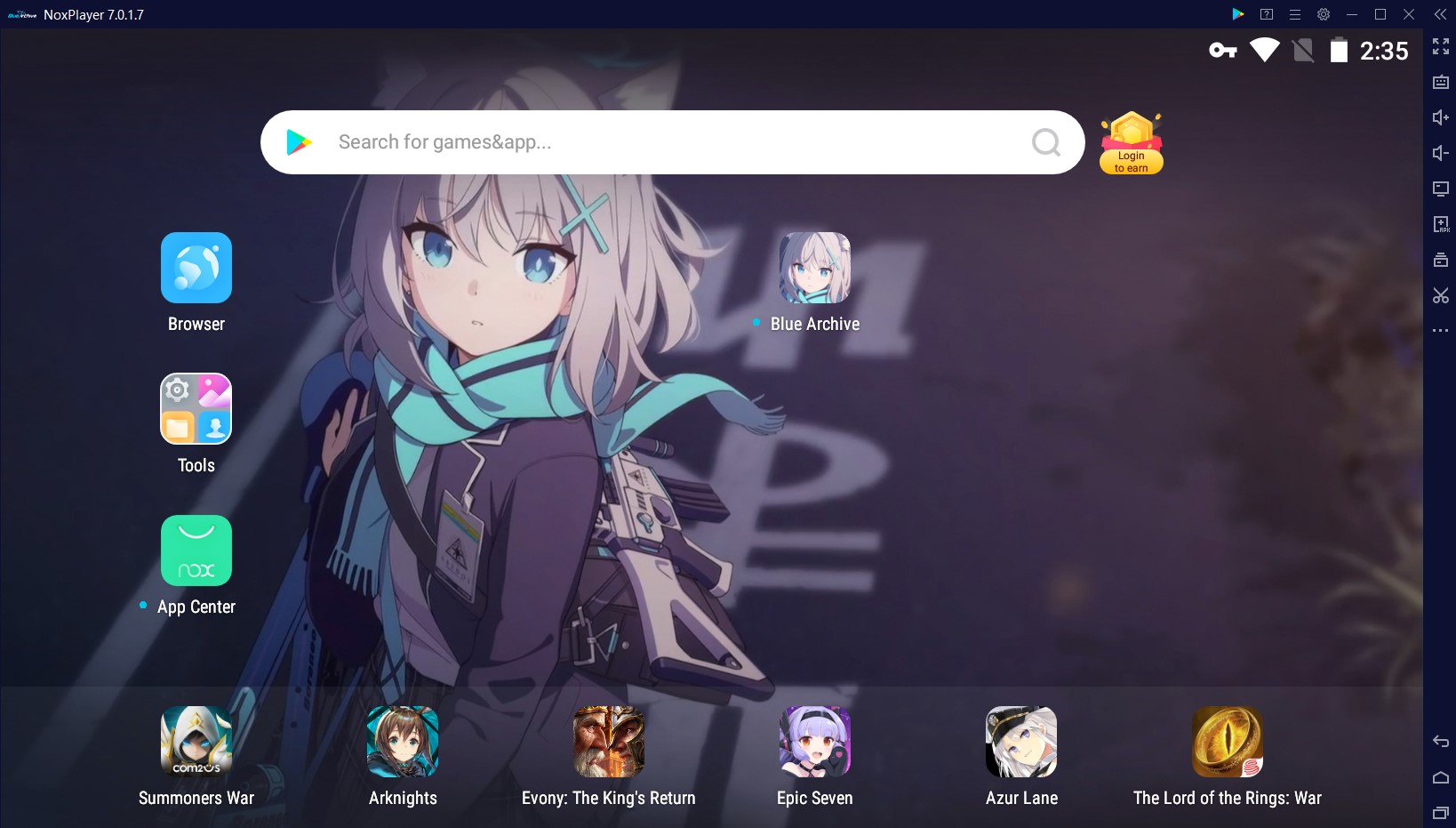 Play Blue Archive on PC!

Hi guys! Keep reading to prepare for the launch day of the game!
Please note this is OUR version of the tier list and it's based on ratings from the original Japanese version of the game. As such, rankings might be slightly different from the global version(We never know). Feel free to take this as a reference to get you prepared but we are open to any suggestions if you personally feel the rankings are not fair.

You can also check this guide for rerolling fast using multiple instances of an emulator: How to reroll FAST in Blue Archive?
Blue Archive Reroll Tier List S to D
| Rating | Hero | Stars | School | Role |
| --- | --- | --- | --- | --- |
| | Tsubaki | | Hyakkiyako | Tank |
| | Hina | | Gehenna | Attacker |
| | Aru | | Gehenna | Attacker |
| | Arisu | | Millennium | Attacker |
| | Karin (Bunny Girl) | | Millennium | Attacker |
| | Karin | | Millennium | Attacker |
| | Nonomi | | Abydos | Attacker |
| | Shiroko | | Abydos | Attacker |
| | Hibiki | | Millennium | Attacker |
| | Iori (Swimsuit) | | Gehenna | Attacker |
| | Azusa (Swimsuit) | | Trinity | Attacker |
| | Cherino | | Red Winter | Attacker |
| | Eimi | | Millennium | Tank |
| | Hifumi | | Trinity | Support |
| | Hina (Swimsuit) | | Gehenna | Attacker |
| | Hoshino | | Abydos | Tank |
| | Mashiro (Swimsuit) | | Trinity | Attacker |
| | Midori | | Millennium | Attacker |
| | Akane | | Millennium | Support |
| | Mashiro |    | Trinity | Attacker |
| | Akari | | Gehenna | Attacker |
| | Momoi | | Millennium | Attacker |
| | Junko | | Gehenna | Attacker |
| | Izuna | | Hyakkiyako | Attacker |
| | Shiroko (Riding) | | Abydos | Attacker |
| | Shun | | Shanhaijing | Attacker |
| | Tsurugi | | Trinity | Attacker |
| | Yuzu | | Millennium | Attacker |
| | Hasumi | | Trinity | Attacker |
| | Saya | | Shanhaijing | Attacker |
| | Iori | | Gehenna | Attacker |
| | Serika | | Abydos | Attacker |
| | Azusa | | Trinity | Attacker |
| | Yuuka | | Millennium | Tank |
| | Maki | | Millennium | Attacker |
| | Kirino | | Valkyrie | Support |
| | Koharu | | Trinity | Healer |
| | Chinatsu | | Gehenna | Healer |
| | Izumi (Swimsuit) | | Gehenna | Support |
| | Kotori | | Millennium | Support |
| | Hare | | Millennium | Support |
| | Nodoka | | Red Winter | Support |
| | Hifumi (Swimsuit) | | Trinity | Tactical Support |
| | Kotama | | Millennium | Support |
| | Tsurugi (Swimsuit) | | Trinity | Attacker |
| | Fuuka | | Gehenna | Healer |
| | Neru | | Millennium | Attacker |
| | Sumire | | Millennium | Attacker |
| | Haruna | | Gehenna | Attacker |
| | Shun (Kid) | | Shanhaijing | Attacker |
| | Ayane | | Abydos | Healer |
| | Utaha | | Millennium | Attacker |
| | Hanae | | Trinity | Healer |
| | Hanako | | Trinity | Healer |
| | Mutsuki | | Gehenna | Attacker |
| | Haruka | | Gehenna | Tank |
| | Shizuko |    | Hyakkiyako | Support |
| | Chise | | Hyakkiyako | Attacker |
| | Izumi | | Gehenna | Attacker |
| | Yoshimi | | Trinity | Attacker |
| | Juri | | Gehenna | Support |
| | Shimiko | | Trinity | Support |
| | Fina | | Hyakkiyako | Attacker |
| | Kayoko | | Gehenna | Support |
| | Serina | | Trinity | Healer |
| | Asuna | | Millennium | Attacker |
| | Suzumi | | Trinity | Support |
| | Airi | | Trinity | Support |
Check detailed data on THEARCHIVE for more
How to Download and Play Blue Archive on PC
Download and install NoxPlayer on your PC

Complete Google sign-in to access the Play Store

Look for Blue Archive in the search bar and install the game

Click the icon of Blue Archive on your home screen to start the game