How to Get NoxPlayer-Exclusive Gift Pack of Ragnarok X: Next Generation for Free?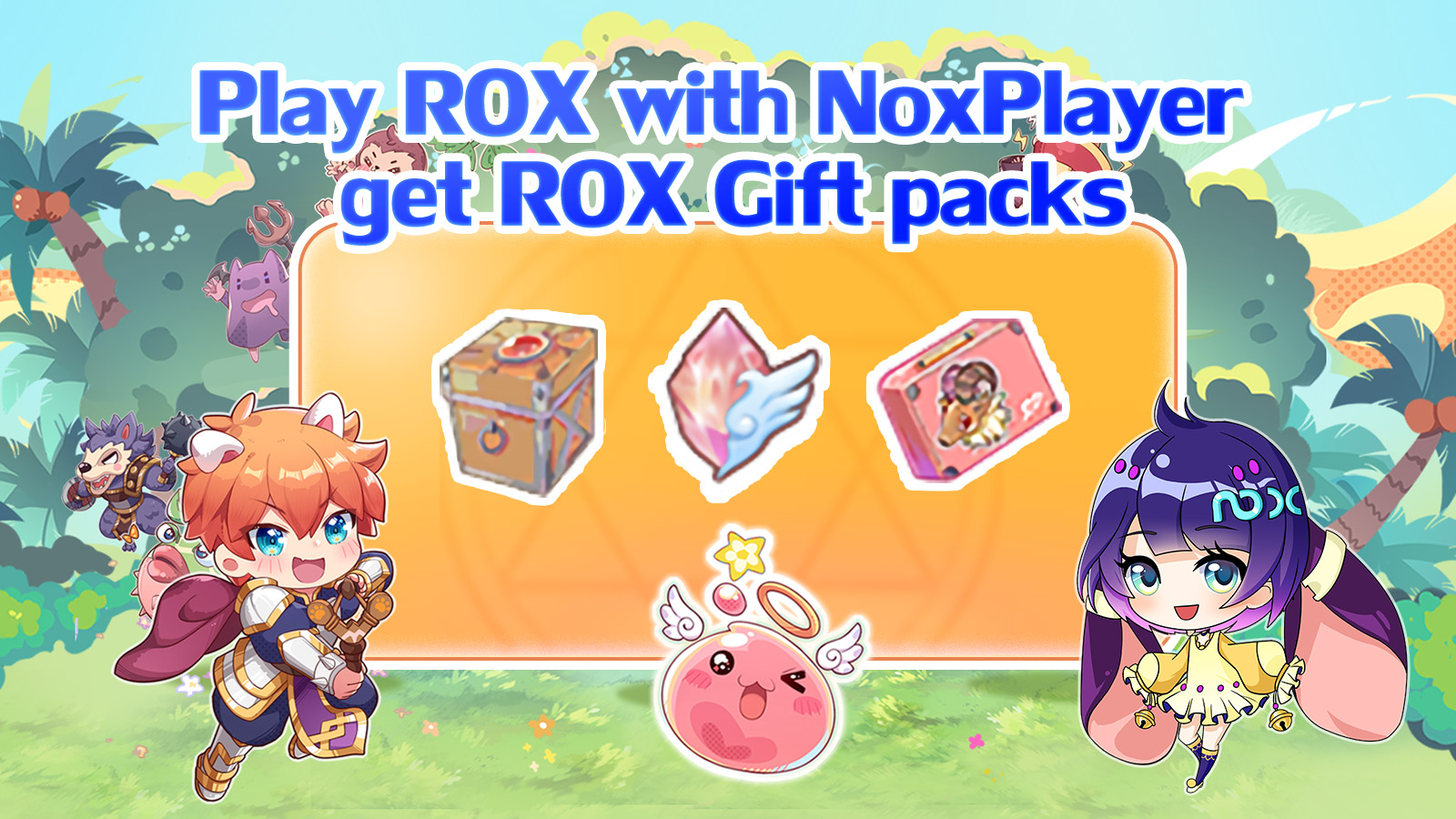 Hello fellow Noxers, Ragnarok X: Next generation has prepared a NoxPlayer-exclusive gift pack for you! If you missed the chances before, don't miss it this time! Giftcodes are valid from 2021-08-02 until 2021-08-08, amount limited; let's get it now!
The gift pack includes:
1. Crystal*1000

2. Basic Cooking Pack*1

3. Life Supply pack *5
---
---
How to Get the Gift Pack code?
1. Enter App Center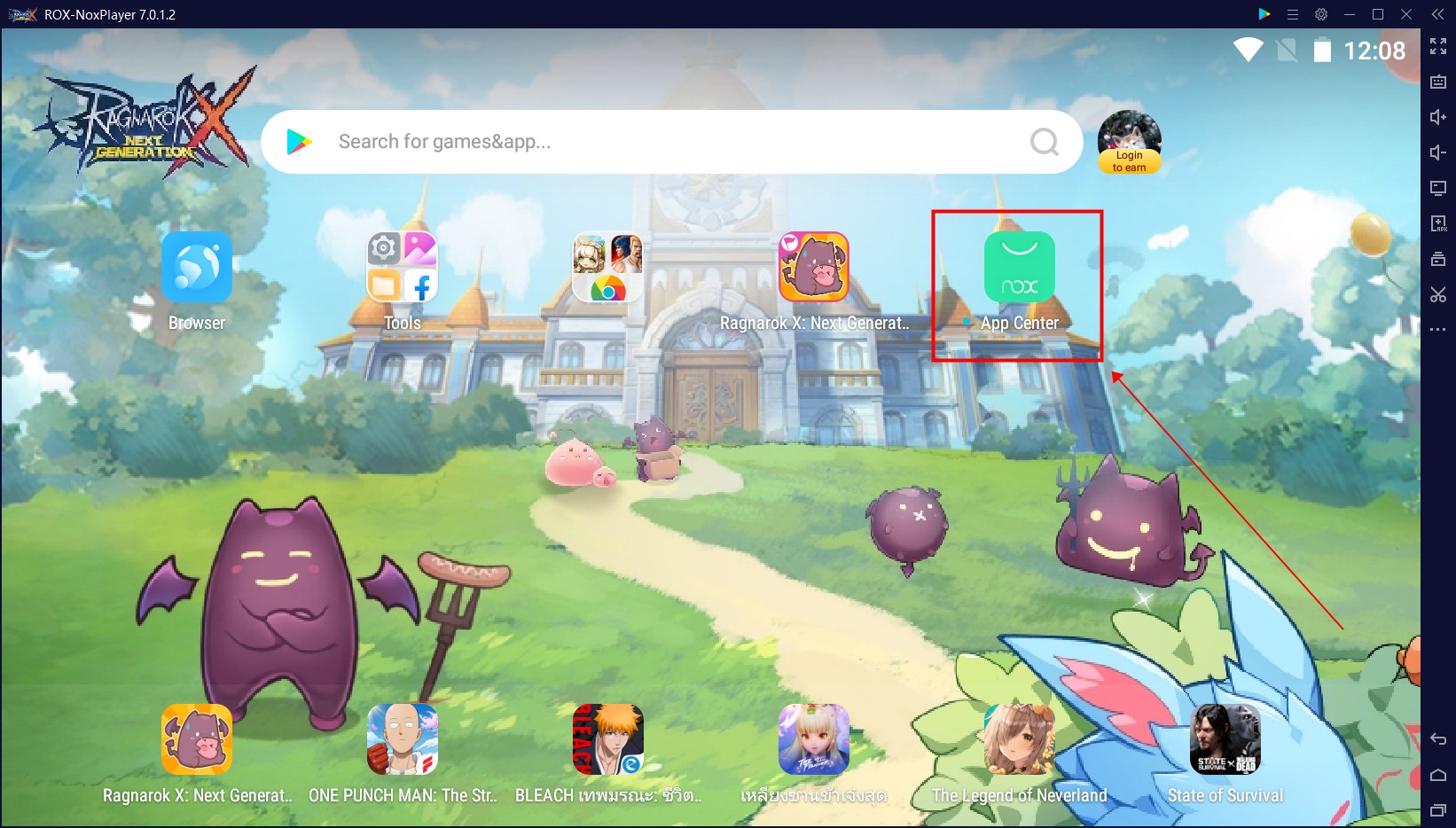 2. Go to Promotion → Exclusive gift pack to get the Gift code of Ragnarok X (For Philippine users only)
Gift pack contains: Crystal*1000 + Basic Cooking Pack*1 +Life Supply Pack*5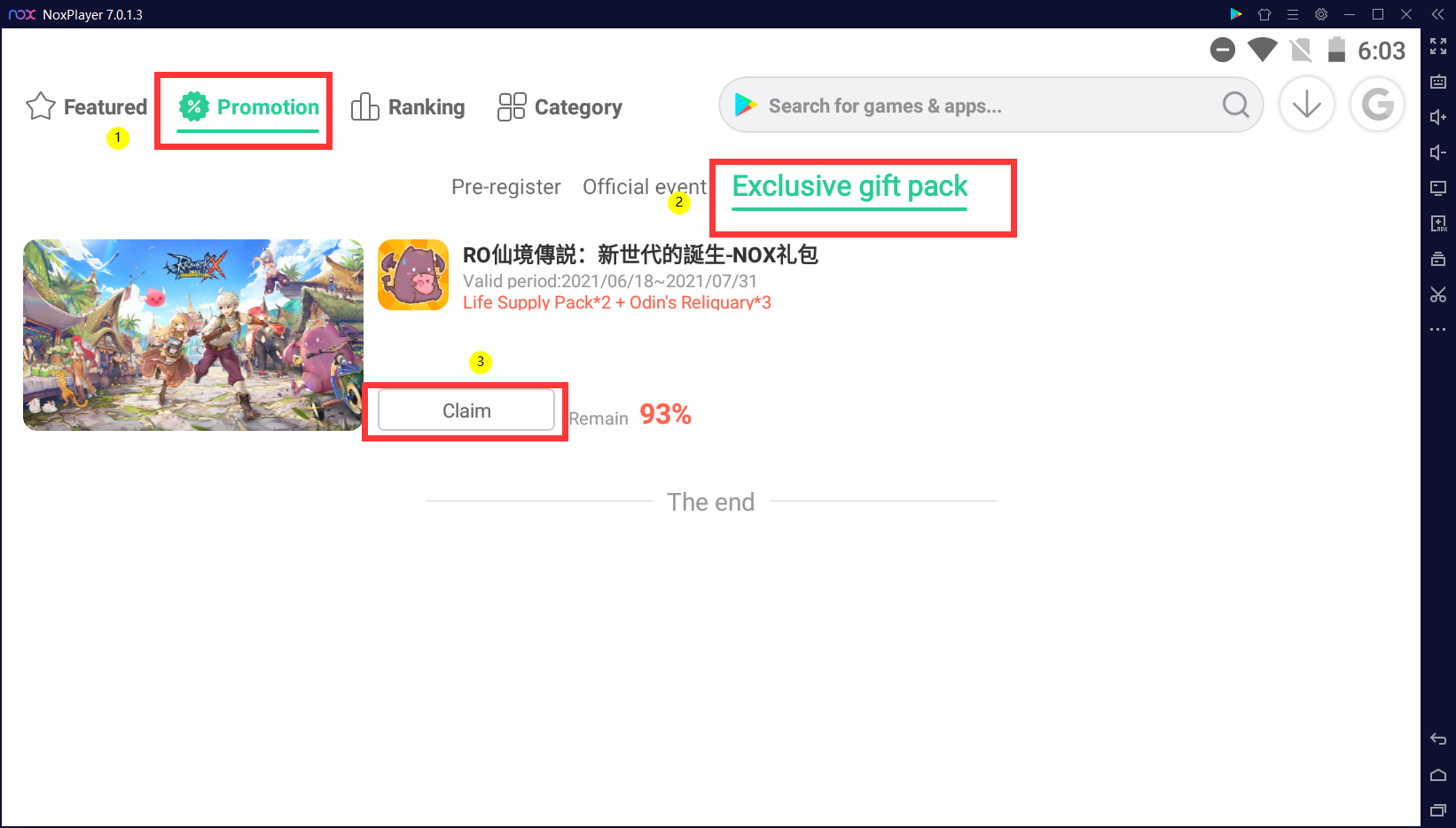 How to use the gift code in Ragnarok X: Next Generation?
1. Open Ragnarok X: Next Generation → Go to Settings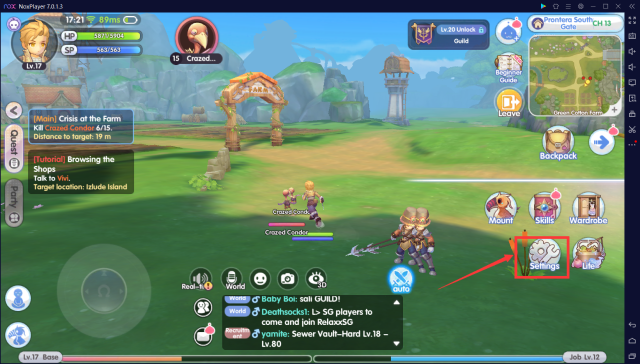 2. Select Basic → Click Redeem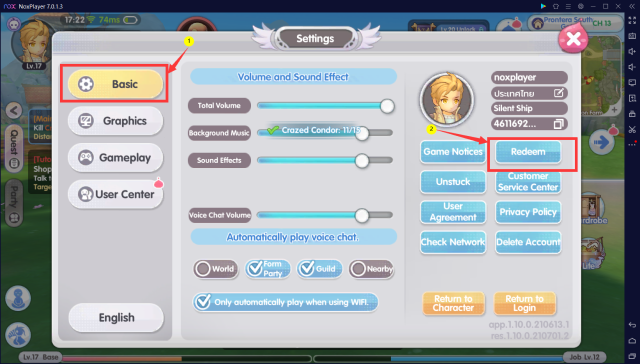 3. Enter the gift code, your gifts will be sent to your account.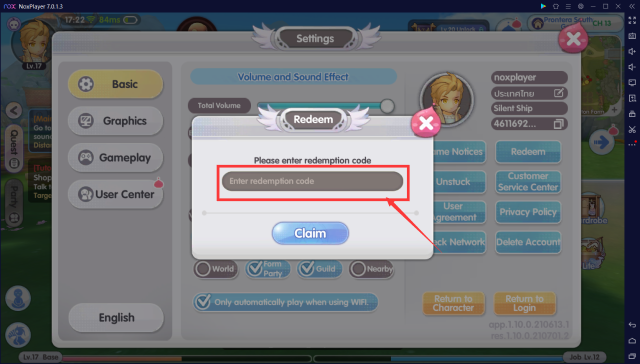 How to play 
Ragnarok X: Next Generation
on PC?
1️⃣Download Rox-optimized version of NoxPlayer emulator and install it.
2️⃣Sign in to access Google Play Store.
3️⃣Search for Ragnarok X: Next Generation in the searching bar.
4️⃣Install the game and enjoy!

Why NoxPlayer?
NoxPlayer, the perfect and fully-optimized Android emulator to play mobile games on PC, has been providing users with the best gaming experience for 6 years. Compared with traditional emulators, NoxPlayer is the only one so far to support all versions of Android engines – 5.1, 7.1, and 9 (both 32 and 64 bit), while compatible with both X86 / AMD. NoxPlayer allows running high-performance and high-graphic mobile games on PC with extremely high compatibility and stability, and extreme frame rate. 
On NoxPlayer, users can run mobile games at any Android version (Android5/7/9). Gaming with PC screen and keyboard, users could get both a better visual and a greater keyboard-control experience. By creating multiple instances, users can login multiple accounts, and perform "multi-tasking" – to run not only games, but also social apps, or in some circumstances, both, simultaneously.
NoxPlayer provides the ultimate gaming experience on PC. We believe every detail matters. On NoxPlayer, gamers could experience a clearer view, an easier way to control characters, a smoother gaming experience, higher compatibility and performance, and… these won't leave us satisfied. For you, we've added features like macro, script, video recording, live mode, animated theme, and will add more in the future. 
We are the game master, and so are you.
Stay tuned, wait for more upcoming excitement.