Play Users' Choice Game of 2021 Free Fire MAX on PC – Google Play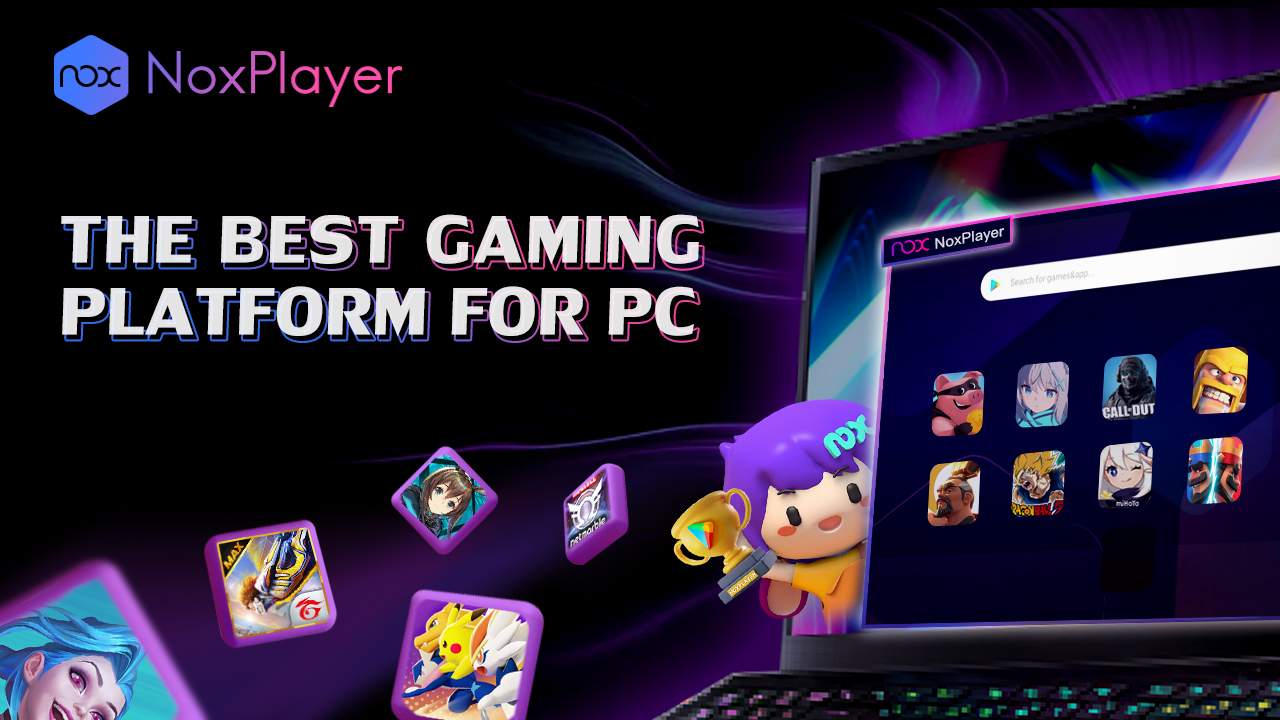 Download PC Special Editions for Free Fire MAX & Pokemon UNITE
Play the best mobile games on the best PC gaming platform
Google today announced the winners of its Users' Choice 2021 and Best of 2021 game awards, which highlight both the users' and Google's pick for the best games of 2021. The U.S. winners are Garena Free Fire MAX and Pokémon UNITE, which are not much surprising considering their high popularity throughout the year.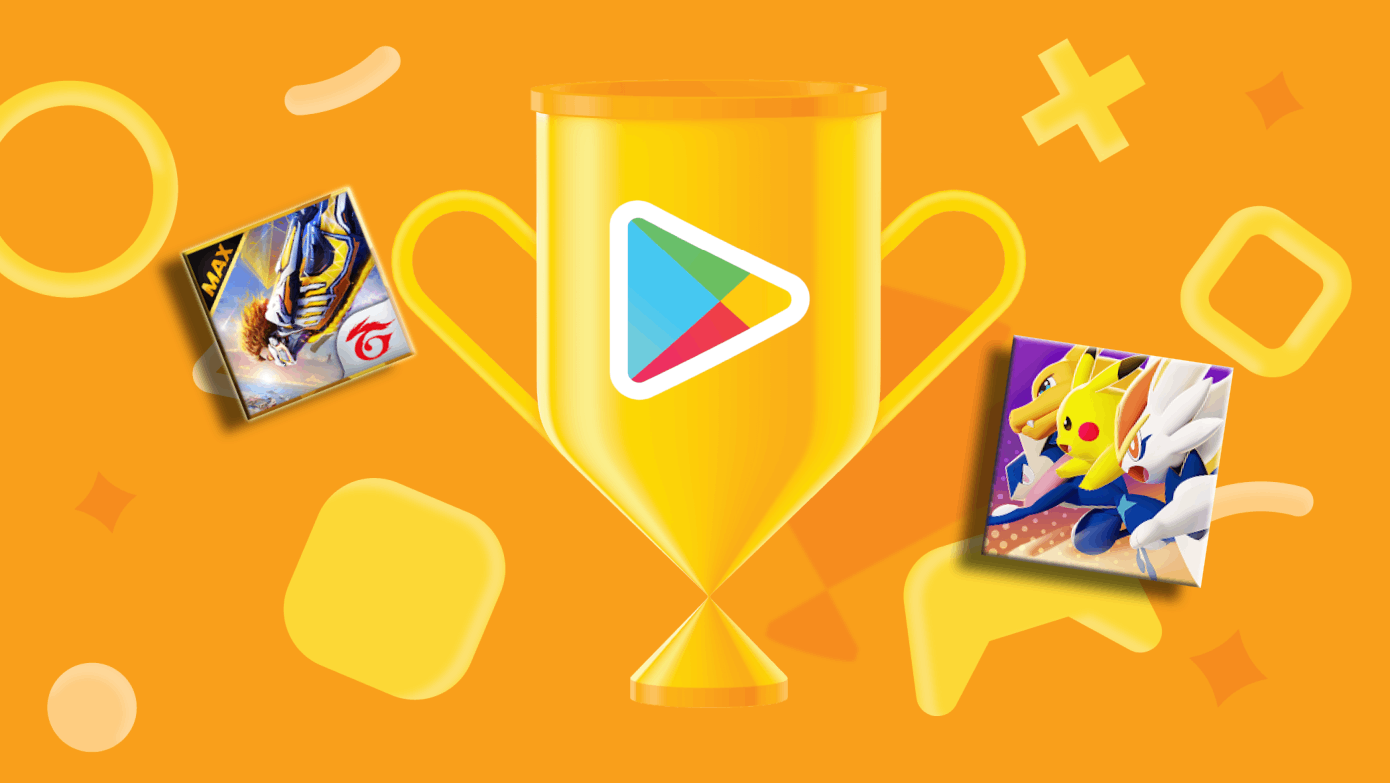 Source: Google
The world of Android games seems to be ever-evolving with the addition of epic new games turning the tides of old juggernauts that had cemented themselves in every genre. This year, besides Garena Free Fire MAX and Pokémon UNITE, we also got to see new titles like League of Legends: Wild Rift and MARVEL Future Revolution sending shockwaves throughout the eco-system with their refined gameplay, graphics and approach to their respective genres.
As such, we're going to be talking about the best Android Games of the year and how you can play them for free on PC.
Pokemon UNITE
Pokemon is a quintessential part of the gaming world and UNITE is their latest installment. With exciting fast-paced battles that have you battle tons of Pokemon competing in a strategic manner, the game's MOBA-Esque has caught the attention of players around the world.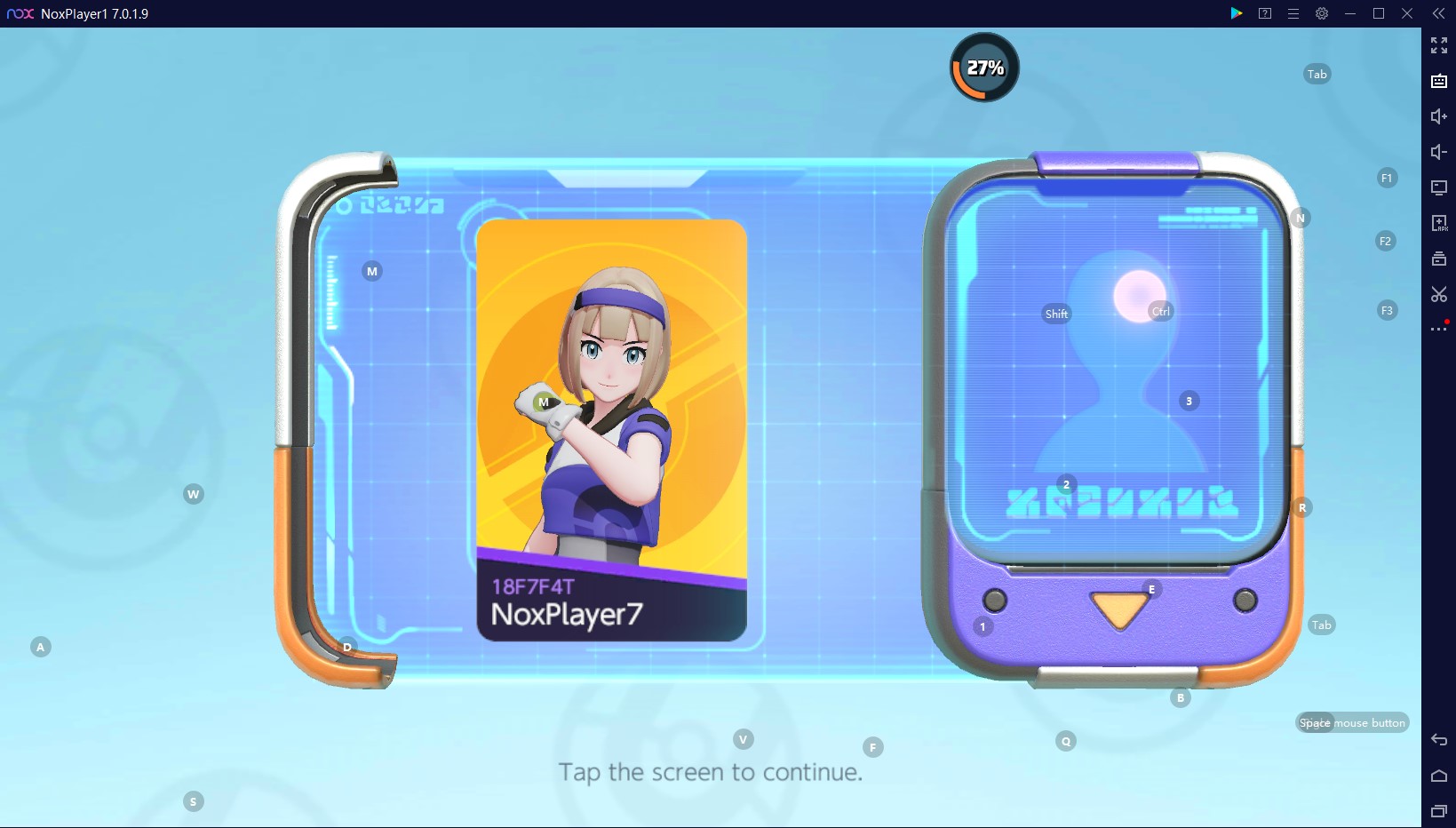 Garena Free Fire MAX
The Battle Royale genre has seen a lot of innovations over the years. However, none takes the cake off of Free Fire when it comes to bringing new and interesting concepts and mechanics.
To further innovate, Garena now has Free Fire MAX, a more refined version of the game with better graphics, an updated UI, and greater customization allowing you to truly get into the middle of the action. Therefore, it's no surprise that the game has quickly risen to the top of the charts and is one of the best Android games available right now.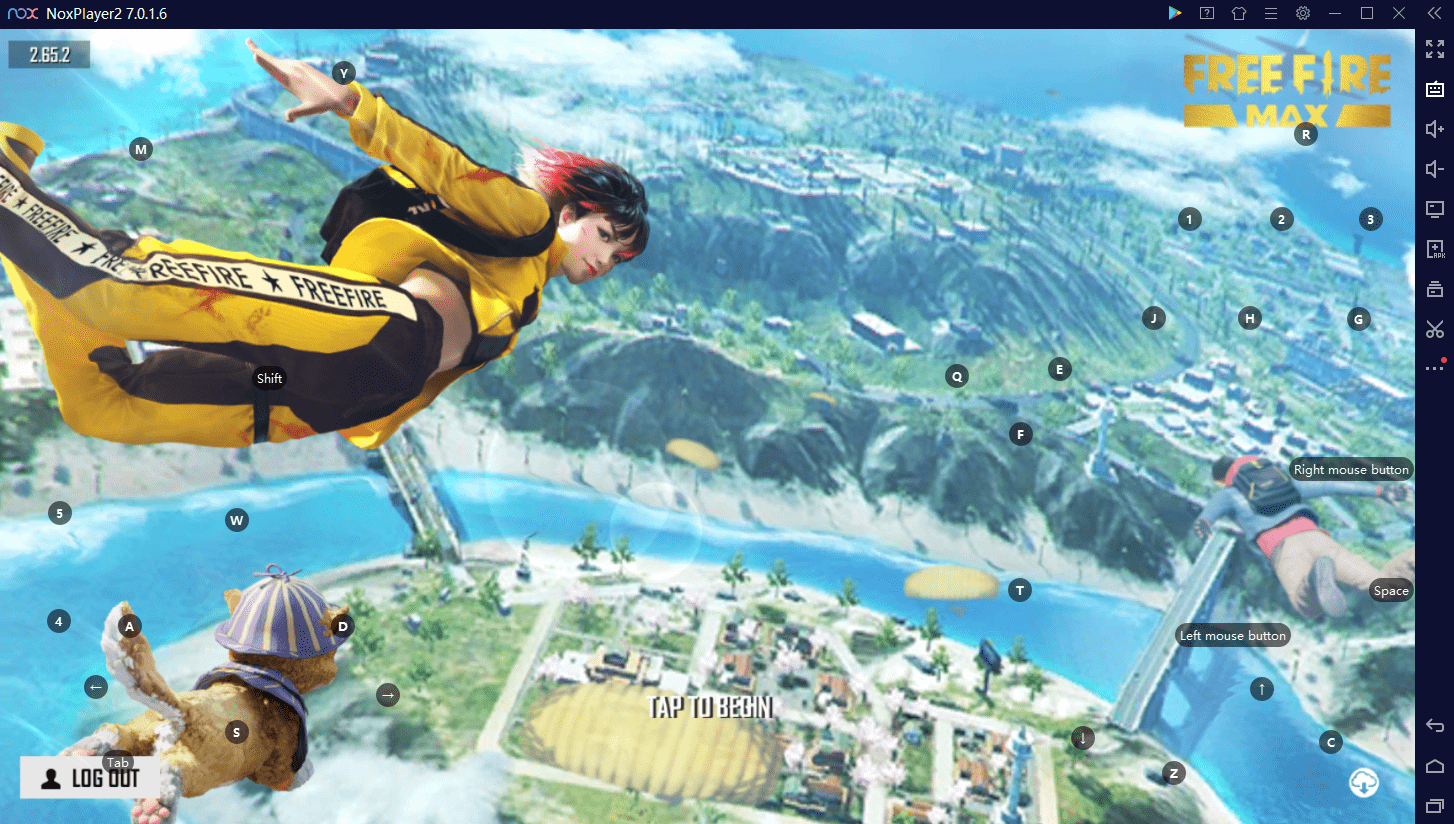 How To Play Pokémon UNITE, Free Fire Max on NoxPlayer
First up, you'll need to download NoxPlayer on your PC. After successfully installing the emulator, look for the game in the Google search bar to install or install it by dragging and dropping the APK right into the emulator.
Once you have the game up and running, there are a few distinct advantages you'll be encountering since you'll be playing the game using NoxPlayer:
Keyboard Mapping: Want to seriously show your skills off in Pokémon UNITEand Free Fire MAX? Get your hands set on your keyboard and mouse since NoxPlayer allows you to set your keys according to your preference allowing you to use your WASD / Arrow Keys alongside your mouse to truly thwart the competition. If you aren't sure of how you can set them up, you can take a look at the guides shown on the FAQ section on the website of Nox. Plus, if you aren't in the mood of setting up your own binds, the emulator also includes a default option optimized for most gamers.
High FPS: Mobile phones overheat and tend to not have stable performance. Plus, you'll be stuck playing on an extremely small screen as compared to your monitor. With NoxPlayer, you can take full advantage of your PC's specifications and pump out more than 100 FPS while also gaming on a much larger screen.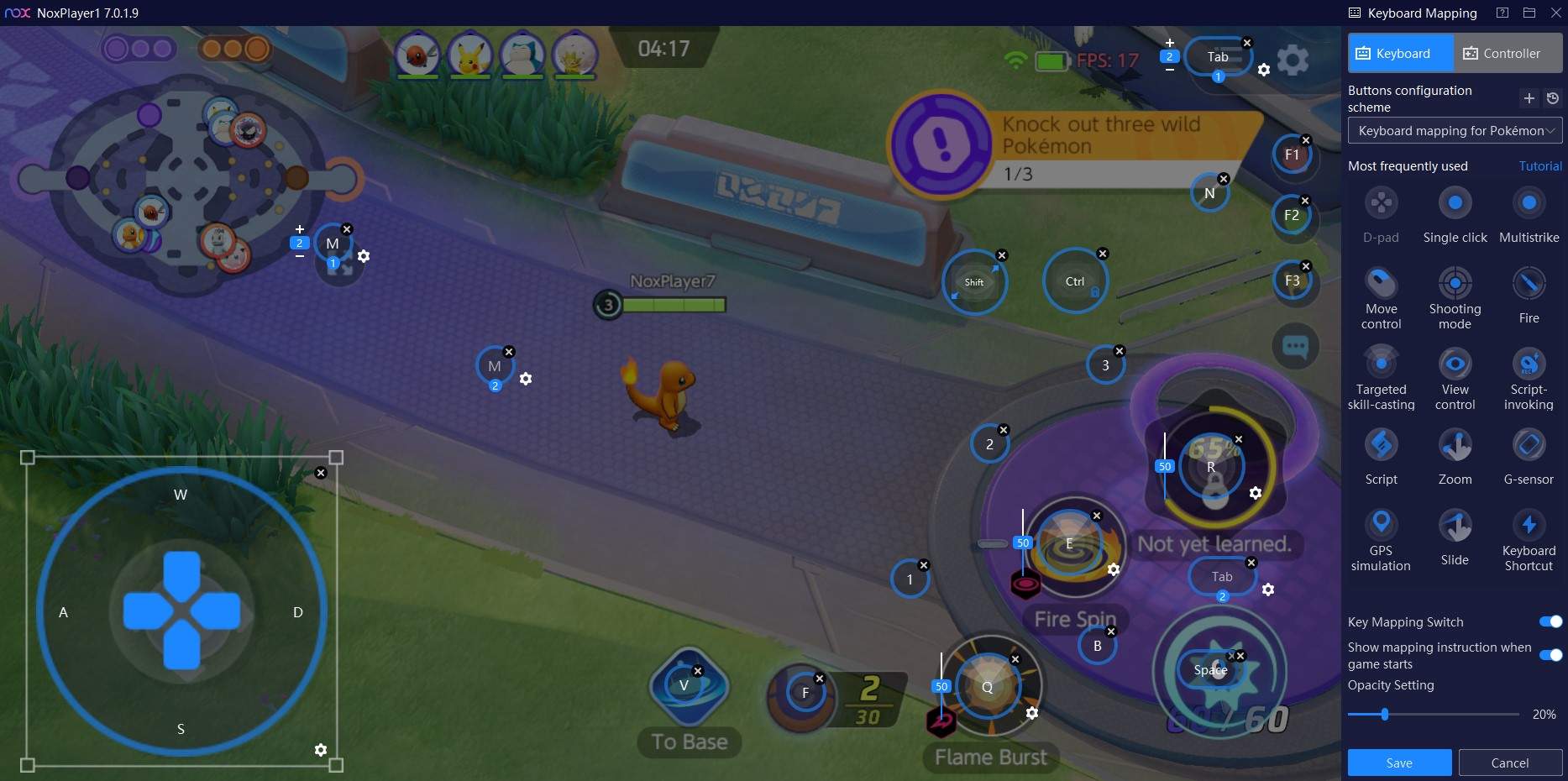 Other Features of NoxPlayer
NoxPlayer is not just limited to Pokémon UNITE and Free Fire MAX, you can enjoy the features mentioned above on thousands of other games present on Android and become the best player there is. Other than that, there are a few other features that the Emulator is known for:
Multiple Android Versions Available: Not sure whether your game runs on the latest version of Android? No worries, NoxPlayer supports Android 9, 7 and 5 while also being the sole emulator that includes support for both 32 and 64-bit versions of the OS in a single installation pack. The Emulator is also the first that has released Android 9 allowing you to play games like Genshin Impact and Dead by Daylight Mobile. As the best mobile gaming platform in the market, NoxPlayer is also the official partner with games like Arknights and Ragnarok X: Next Generation, offering exclusive optimized edition for all the games you like, with icon, wallpaper and other configurations customized.
Multi Instance: Don't want your main account to suffer losses? You can now practice your newest strategies on a different account and switch seamlessly by using the Multi-Instance feature present in NoxPlayer.
App Compatibility: No matter what application or game you are in the mood of running, NoxPlayer has got you covered. With its endless library of games and applications alongside integrated support for the Google Play Store, there's no app that won't run.
Game Guides: NoxPlayer not only sets default keyboard mappings for you, but it also has character lists, beginner guides, tier lists, reroll guides prepared for those who just embarked on their gaming adventure. Simply start the games in NoxPlayer, and you'll find all the information you need on the sidebar for diving into the new world.